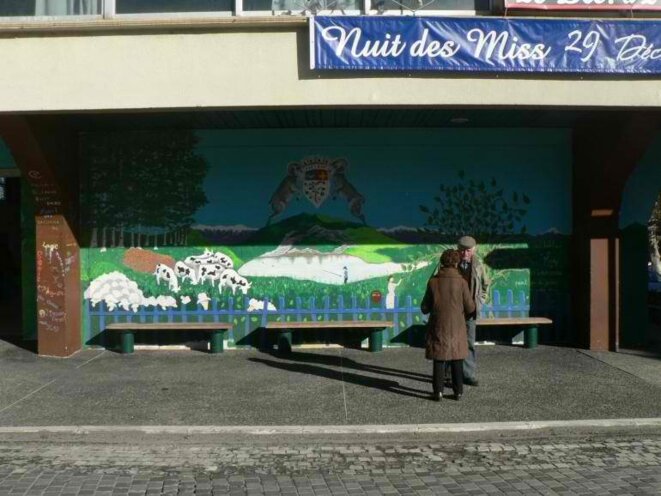 La halle de Lavelanet, 11 h du matin, un jour de semaine. © M.M.
The once-prosperous textile-producing town of Lavelanet, at the foot of the Pyrenees Mountains close to the Spanish border, has for decades suffered a decline that was sharply accentuated by the recent economic crisis. With dwindling public services and with a quarter of the active population unemployed, it is a mirror image of many towns across France where the loss of industrial activity has sapped the local social fabric. In this, the second of three reports from the southern département of the Ariège, Mathieu Magnaudeix finds that in Lavelanet, amid a pervading collective sense of abandonment, concern over law and order and fear of 'outsiders' dominate the conversation.
Lavelanet. Statue de Jaurès devant la mairie. © M.M.
The Ariège département on the border with Spain is known as one of the most socialist areas of France, with voters regularly turning out in force to support candidates on the Left. But perhaps no more. Mediapart visited this part-rural, part-industrial area, one that has been ravaged by the economic crisis, to find that traditionally socialist voters are now split between grave doubts and anger towards their own party. In the first of three reports from the Ariège, Mathieu Magnaudeix discovers that the main beneficiary of this tide of discontent is likely to be the far-right Front national.