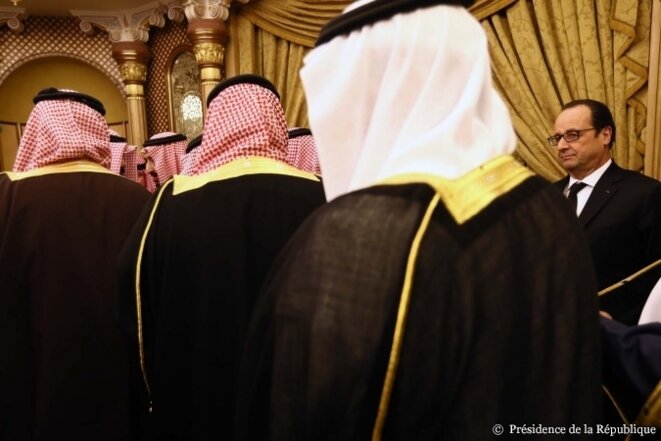 President Hollande at Riyadh in January 2015.
Both French president François Hollande and American head of state Barack Obama flew to Riyadh to pay their respects after the death of King Abdullah of Saudi Arabia on January 23rd. For the French leader it was yet another journey to the Arabian kingdom that he has already twice honoured with state visits. France and the United States - and other Western countries – have stayed close diplomatically to Saudi Arabia, seeing it as a source of oil, a massive market to buy their weapons and a pivotal place to exchange key intelligence. But the flipside of this approach, write Thomas Cantaloube and Pierre Puchot, is that these countries have been trapped into supporting Saudi's own regional political games, while also backing one of the most repressive regimes on earth. Moreover, at a time when France and other nations have made fighting terrorism their international priority, elements in the Saudi kingdom are still suspected of financial links with prominent terror groups.
Statement from President Hollande's office says move is in response to the 'urgent need' expressed by the authorities in Kurdistan.
After officially recognising Syria's opposition, France to discuss supplying arms to Syrian opposition forces with EU partners.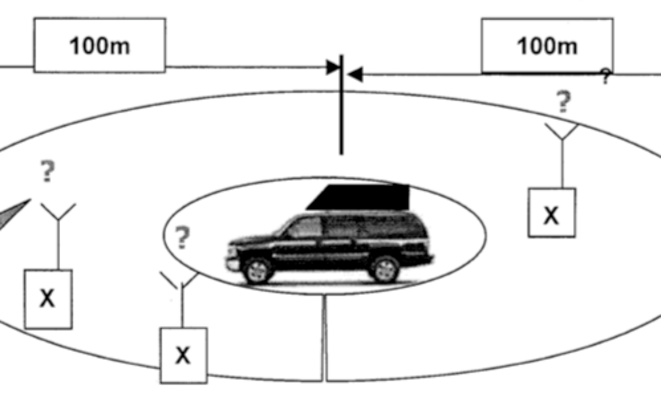 Amid continuing speculation over the whereabouts of deposed Libyan leader Muammar Gaddafi, Mediapart has obtained exclusive details of a highly sophisticated 'stealth' four-wheel drive armoured vehicle sold by France to Libya in 2008 for the dictator's safe transport. The modified Mercedes can "instantaneously detect over 2,000 threats" according to French company Bull which developed the vehicle's security system (illustration) as part of a controversial weapons and security contract negotiated with Tripoli by President Nicolas Sarkozy's staff. The deal included equipment presented as "an inviolable solution to the Anglo-American espionage system". Fabrice Arfi and Karl Laske report on a deal that may still be ensuring mobile refuge for on-the-run Gaddafi.
Russia rebukes France for dropping weapons for Libyan rebels, saying it violates UN resolutions, and has demanded an explanation from Paris.
France has air-dropped weapons to rebels fighting Col Muammar Gaddafi's troops in Western Libya, the French military has confirmed.