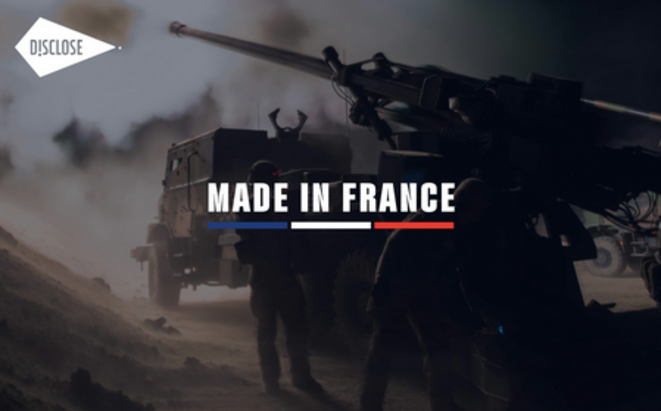 Amid the ongoing war in Yemen, France continued to supply weapons to, and also signed new contracts with, Saudi Arabia, all of it behind a veil of secrecy.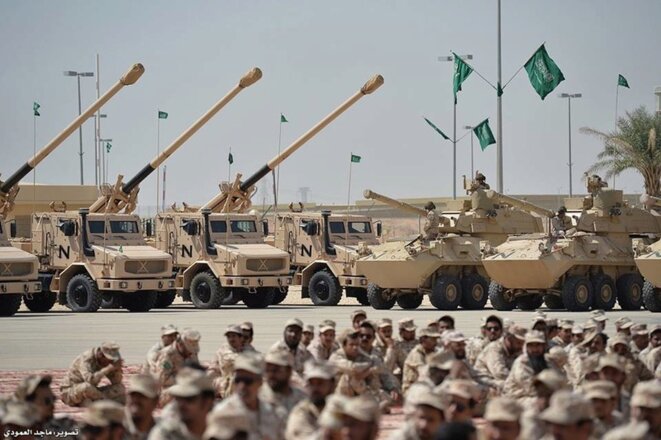 A Saudi army display of French-made CAESAR howitzers (left of picture), one of the most lethal artillery weapons in existence. © DR
An unprecedented leak of secret documents from France's military intelligence agency, the DRM, has revealed the massive use of French-made weapons, like those also of the US, the UK and Germany, in the ongoing civil war in Yemen. The contents of the leaked documents are detailed here in three exclusive reports published simultaneously by Mediapart and its partner Disclose, a newly founded independent, not-for-profit online magazine of investigative journalism, which reports how these weapons have been used against the civilian population in a war that has wreaked what the United Nations describe as "one of the worst humanitarian crises in the world".