The survey followed PM Cameron's talk of a 'swarm' of migrants while his FM warned of 'marauding' migrants threatening living standards.
Threatened at home, only 73 of the 258 former Afghan auxiliaries in French army who requested visas to live in France have been granted them.
The patient, who contracted Ebola while working to combat the epidemic in Sierra Leone, has been placed in isolation in a military hospital.
New wind farm using technology partially inspired by stealth warplanes due to start operating near Perpignan in southern France in 2015.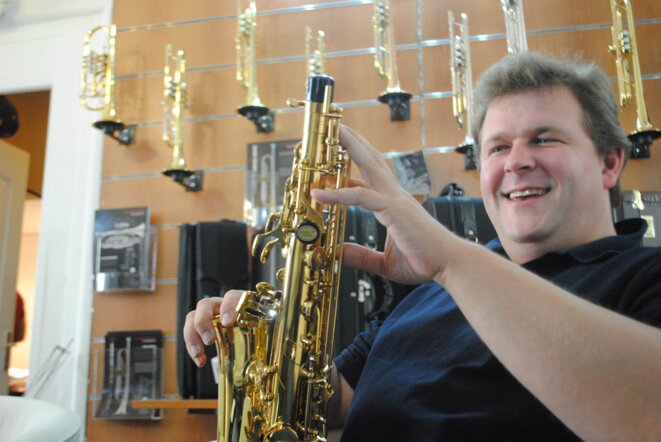 © TSC/MP
Two entrepreneurs who run a business supplying musical instruments have been taken to court by their creditors. The businessmen, however, say their financial woes are due entirely to France's ministry of defence which has not paid them for many of the clarinets, trumpets, violins and other instruments they have supplied to military bands over the last four years. In total the company says the armed forces still owe them a staggering 370,000 euros. As Thomas Saint-Cricq reports, other small businesses also complain that the ministry is very slow to pay its bills. 
Police testified during the trial that the Croatian Roma gang traded in women and used children like conscripts in a criminal army.
The Swiss army held a training exercise in August simulating an attack by French forces which sought to retrieve money for their bankrupt country.
The 26 year-old paratrooper, killed fighting Islamist militants in northern Mali, is third French soldier to die since the intervention began in January.
General Francois Lecointre says European Union should provide equipment from uniforms to vehicles and communications technology.
Government rejects calls for the army to be sent in to crack down on drug dealers in Mediterranean port city, but promises a tough response.