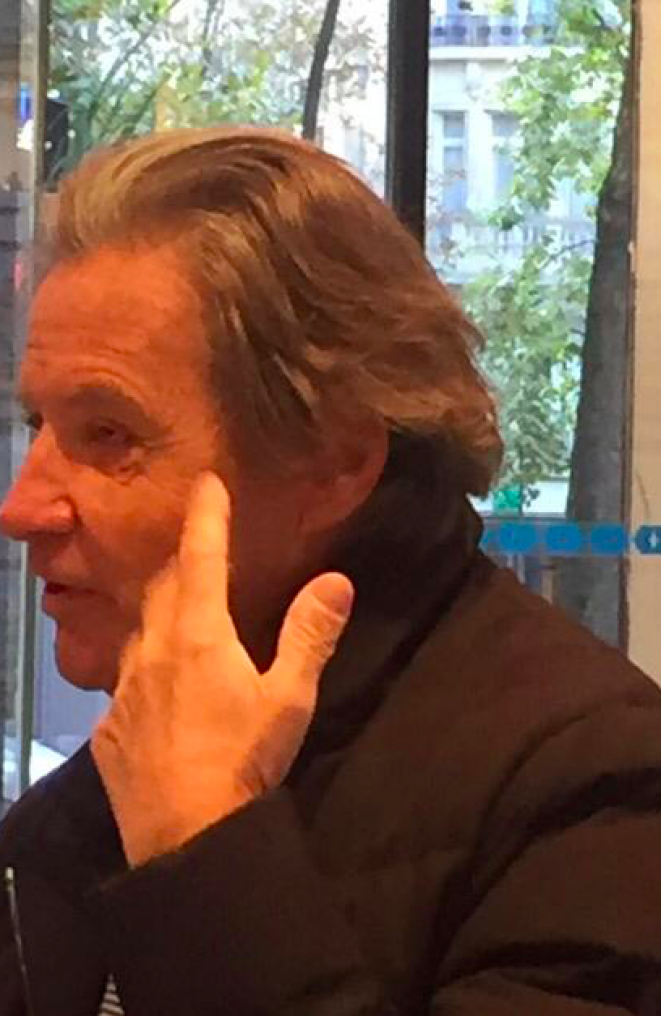 Jean-Luc Brunel in November 2017 in Paris. © Document Mediapart
French modelling agent Jean-Luc Brunel, who allegedly procured young women and minors for the late Jeffrey Epstein, was taken into police custody for questioning on Wednesday at Paris-Charles-de-Gaulle airport as he prepared to board a flight to Senegal. Brunel, 74, is a central figure in ongoing investigations into Epstein's suspected sex-trafficking network in France, and is himself accused by several women of rape and sexual assault.
Seven British nationals, including two minors, have been arrested after a car was driven at a gendarme outside the Israeli embassy in central Paris on Monday night.
France's defence minister Florence Parly has confirmed that a French army lieutenant-colonel, whose identity was not released, has been arrested for passing secret information to Russia, which reportedly happened as he prepared to leave France to return to his post with NATO's southern command headquarters in Naples. 
Félicien Kabuga, 84, who is accused of funding and encouraging the genocide of 800,000 people, mostly Tutsis in Rwanda in 1994, and who was was indicted by the UN international criminal tribunal for Rwanda in 1997 for genocide and six other counts, was arrested on Saturday in the Paris suburb of Asnières where he had been living under a false identity.
French interior minister Christophe Castaner said an individual 'inspired by the events of September 11th and the planes which destroyed the World Trade Center towers' had recently been arrested by intelligence services for planning a similar attack in France.
Police Scotland have confirmed that a man arrested at Glasgow airport on Friday on suspicion of being Xavier Dupont de Ligonnès, wanted in France over the murders of his wife and four children in Nantes in 2011, has been released after DNA and finger print comparisons have proven he is not, contrary to earlier widespread media reports, the fugitive.
Xavier Dupont de Ligonnès, 58, who disappeared after the bodies of his wife and four children were found in the garden of the family home in Nantes, north-west France, in April 2011, is reported to have been arrested on his arrival in Glasgow on a flight from Paris after his fingerprints were positively matched.
David Henderson, 64, a private pilot from York, north-east England, has been arrested on suspicion of manslaughter following a four-month investigation into the light aircraft crash over the Channel in which Argentine footballer Emiliano Sala, travelling from France to his new club Cardiff, died and the pilot, hired by Henderson, missing and presumed dead.
Meng Hongwei, the Chinese head of the France-based international police organisation Interpol who disappeared after travelling to China last September, has admitted accepting more than 2 million dollars in bribes, according to a statement issued by a Chinese court in the north-east city of Tianjin.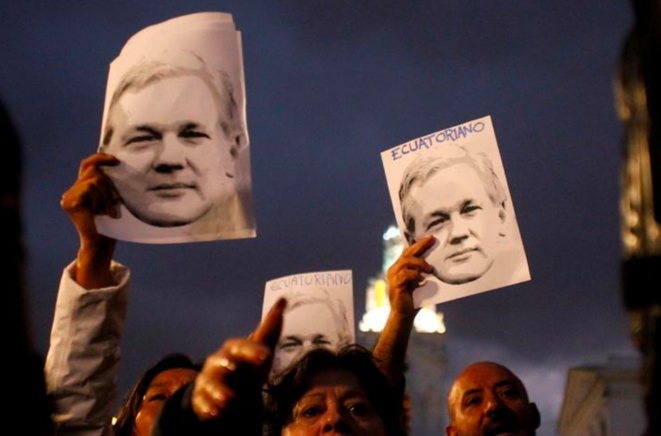 A demonstration in supporrt of Julian Assange held in Quito, the capital of Ecuador, on October 31st 2018. © Reuters
The fate of Julian Assange, just like that of Chelsea Manning or Edward Snowden, represents a far bigger issue than that of him as an individual, writes Mediapart's publishing editor Edwy Plenel in this opinion article. Whatever Assange's personal faults or mistakes, he argues, the move for his extradition to the US is about making an example of him to others because he had the audacity to challenge the powers that be with the weapon of the right to know.
US singer and actor Chris Brown, 29, was taken into police custody in Paris following a complaint by a  24-year-old woman that she was raped by him at suite at the Mandarin Oriental hotel in the French capital.
Rui Pinto, the Portuguese whistleblower linked to the Football Leaks revelations, was released on conditional bail by a Hungarian court on Friday after his arrest following an extradition demand issued by the Portuguese authorities. Pinto, 30, who is to fight the extradition demand, is accused of attempted extortion and data theft. Mediapart can confirm that he is cooperating with French prosecution services and has agreed to help Swiss prosecutors in separate investigations into suspected tax evasion and corruption revealed by the Football Leaks documents.
Alexandre Benalla, the disgraced former security aide to President Emmanuel Macron who last year was placed under investigation for assault and impersonating a police officer after video emerged of him beating people on the sidelines of May Day marches in Paris, was taken into police custody on Thursday for questioning over his alleged illegal obtention and use of diplomatic passports since leaving the Élysée Palace last August.
The case of the arrest and continued detention in Japan of Renault chairman and CEO Carlos Ghosn over alleged financial misconduct has revealed the severity of the Japanese judicial system, which again denied him bail at a hearing in Tokyo this week. But it has also illustrated the situation of impunity granted in France to numerous high-placed individuals like Ghosn, writes Mediapart co-founder Laurent Mauduit in this opinion article. For while it now appears that the French government is finally moving towards his replacement as head of the French carmaker, economy and finance minister Bruno Le Maire has until now done his utmost to protect Ghosn, even declaring that there was 'nothing in particular to report' on his tax situation in France, when in fact the boss of one of France's biggest industrial corporations has been a tax resident in the Netherlands since 2012.