Paris judge says scion to art fortune had a made 'clear attempt' to hide assets but failings by French investigators ruled out a guilty verdict.
The original stunning rock art in the Chauvet cave, in southern central France, was done around 32,000 to 36,000 years ago.
Total number of tourists who came in 2014 to admire works of art and antiquities including Da Vinci's Mona Lisa was 9.3 million.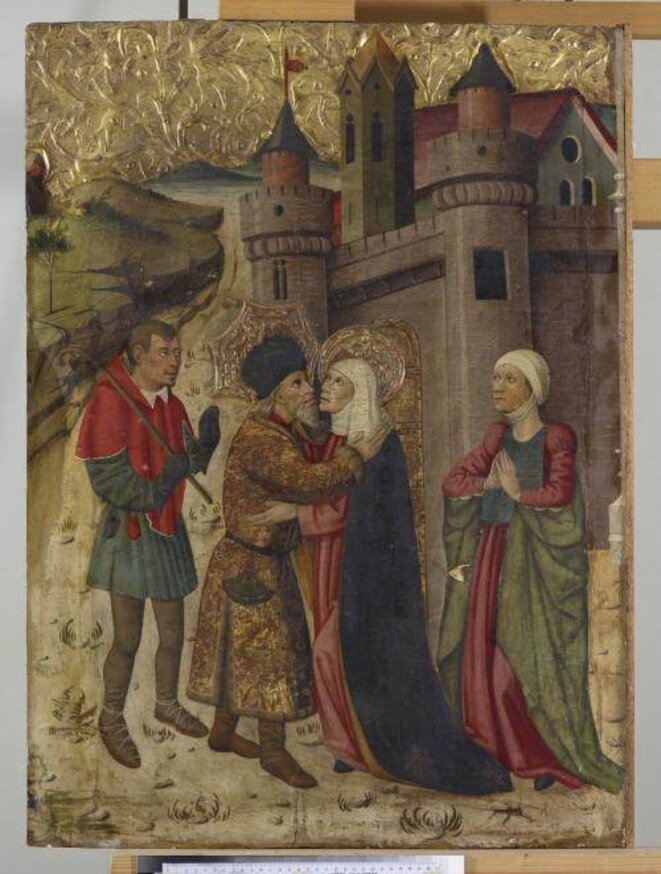 © MAH Geneva
During an inventory in 2009, the Geneva Museum of Art and History (MAH) discovered it had for many years been holding in storage four paintings (pictured) deposited with it by an Austrian art collector who had disappeared without trace. Suspicions about the origins of the works grew when it found they were part of a huge collection amassed by Ludwig Losbichler, who British intelligence services identified as a Nazi agent during World War II and who died in 1989. Other works from his reputedly massive collection lie hidden in a Zurich museum, and many more are believed to be held by others across Europe. Mediapart's Geneva correspondent Agathe Duparc reports on the MAH investigation which, seven years on, is still trying to crack the mystery surrounding Losbichler, who once claimed to own the original Mona Lisa.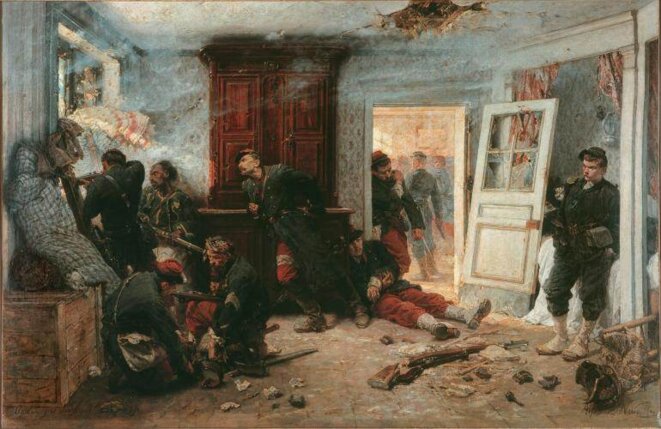 © Alphonse de Neuville
As of the late 18th century, artists began depicting war as a disastrous event rather than a glorious one, when the horrors of the battlefield and the destruction of environments began gradually replacing majesty and heroics. The long evolution of this trend to its dominant position in the present day is illustrated in 'The Disasters of War, 1800-2014', an exhibition now on at the Louvre-Lens, in north-east France, and which will last until the autumn. Joseph Confavreux takes a tour of the show.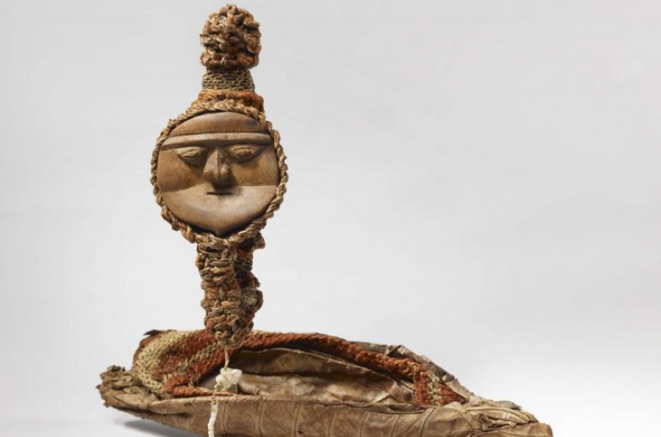 Monnaie et son étui (milieu du XXe siècle) © Musée du quai Branly, photo Claude Germain
Just as New Caledonia, the furthest-flung French territory, is about to embark on the final steps for self-determination, the Quai Branly museum in Paris has timely put together a rich and wide-ranging exhibition of the art and culture of the archipelago's indigenous Kanak population that reveals a people debunking 160 years of colonialism and redefining themselves. Joseph Confavreux outlines the political context of the show, and calls on anthropologist Alban Bensa, an authority on Kanak culture, to decode the exhibition's vast array of exhibits.
The paintings, several of which are hanging in the Louvre in Paris, were taken from their Jewish owners as they fled Nazi-occupied Europe.
France's prestigious art gallery establishes its first provincial branch in a former coal town in the north of the country - and it is 'magnificent'.
Nineteenth century paintings from France, including 87 works by French Naturalists, to go on display at new Shanghai art museum.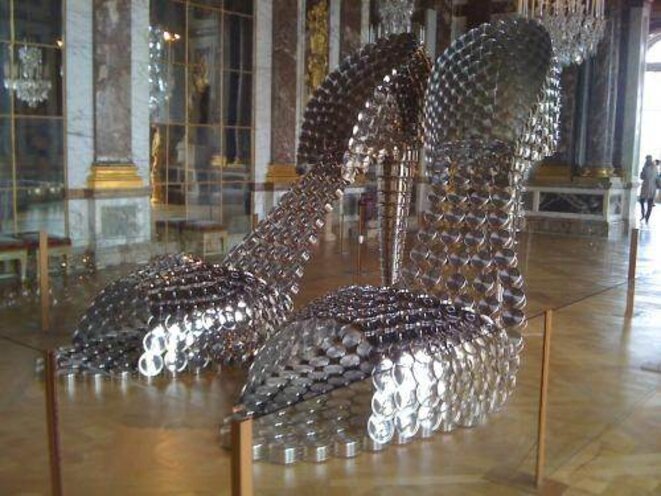 Gigantic creations by Portuguese artist Joana Vasconcelos adorn the Palace of Versailles this summer, bringing feminist caricatures of macho attitudes to women to this pinnacle of male power, the Sun King's residence. But although the palace is now presided over by a queen – Nicolas Sarkozy appointed a former advisor, Catherine Pégard, to run it – not all Vasconcelos's conceptions were welcomed with open arms. Mediapart's Philippe Riès reviews the exhibition.