Related keywords
Manuel Valls says he is acting in 'general interest' of the country after four months of protests against the controversial measures.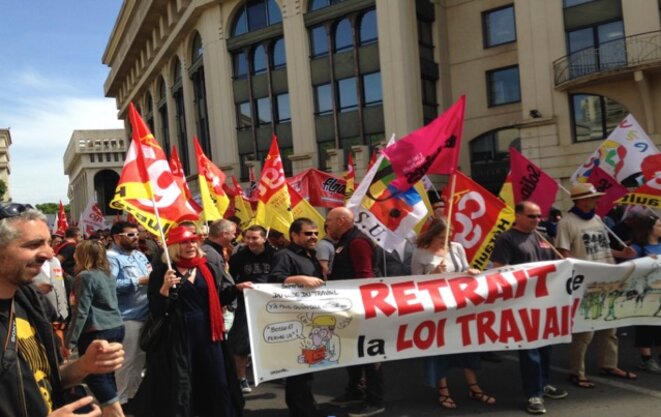 The protest against the labour law reforms held in Montpellier on May 26th, 2016. © T.A
Amid blockades of oil depots and strikes in a number of key sectors in France, opponents against planned labour law reforms in France took to the streets again on Thursday May 26th. Mediapart spoke to people taking part in a march in the city of Montpellier, in the south of France, to find out why they are protesting. The demonstrators say they fully back the strikes and blockades which they see as their equivalent of article 49-3 of the French Constitution which is being used to force the deeply-controversial reforms through Parliament. Timothée Aldebert reports.