Related keywords
France's nuclear saftey regulator, the ASN, has ordered utilities giant EDF to repair faulty welding at its EPR reactor under construction at Flamanville, northern France, initially due to enter service in 2012 but which has been dogged by a series of safety issues while also running well over its initial budget.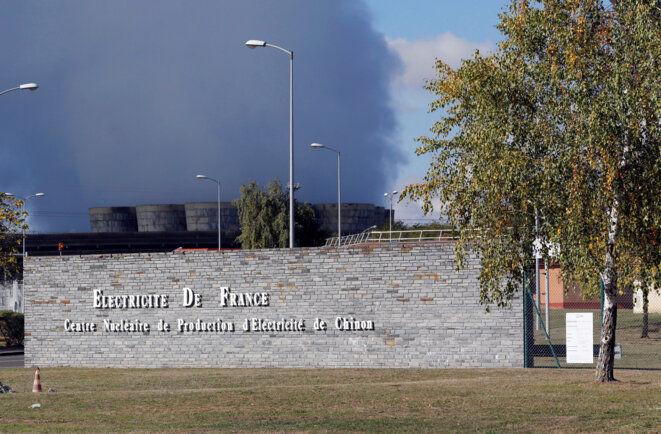 The nuclear power station at Chinon in western France, where a number of safety issues were identified. © Reuters
A Parliamentary report recently called for improvements in safety at the country's nuclear power plants. In response, the state-backed power utility EDF, which operates the plants, insisted that safety is its top priority. But documents from the French nuclear watchdog the Autorité de Sûreté Nucléaire seen by Mediapart – but not by French MPs who wrote the report – reveal a different story. They show that procedures to prevent explosions in areas of several nuclear plants are deeply inadequate and in some cases non-existent. Pascale Pascariello reports.
France's nuclear safety agency, the ASN, has warned of the potentially catastrophic danger posed by faulty electric circuit breakers found in a number of nuclear power plants located around the country, and which could eventually cause the meltdown of their reactor cores. Recorded incidents have shown that numerous circuit breakers regularly failed to function since they were first installed four years ago. While the plants' operator, utilities giant EDF, has played down the gravity of the problem, the ASN has ordered it to start looking for replacement equipment "as of now". Jade Lindgaard reports.
The French nuclear industry has been ordered to implement urgent safety improvements costing several billion euros after a nationwide stress test of the country's major nuclear sites found they were vulnerable to major natural disasters such as that which struck the Japanese plant at Fukushima last March. "We are not asking for these investments, we are imposing them," said André-Paul Lacoste, head of the French Nuclear Safety Authority, adding that the significant cost of his watchdog's demands could force plant closures. Jade Lindgaard reports.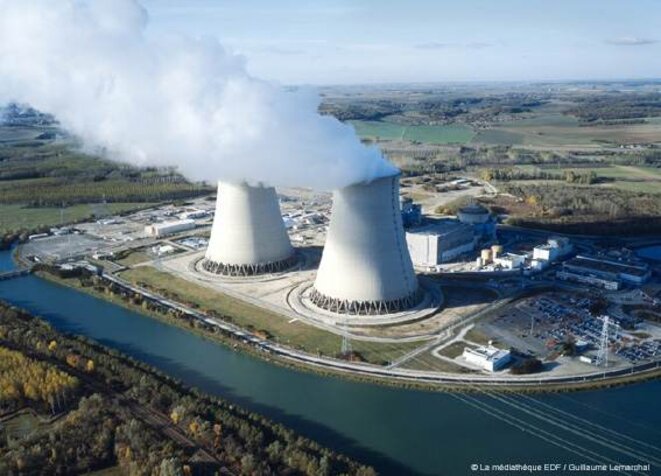 © EDF
Last month, the French nuclear safety authority published a report in which it recognised that the existence of a leukaemia cluster around the nuclear waste reprocessing plant of La Hague, in Normandy, is "possible". While radioprotection experts in France and abroad have long regarded the dangers of low-level radiation as negligible, the study by the Autorité de Sûreté Nucléaire (ASN) was highly significant especially because it rings an alarm bell for populations close to every type of nuclear plant. Patricia Brett reports.
Nuclear power plants in France, the most nuclear dependent country in the world, are vulnerable to the catastrophic effects of a major natural disaster such as that which hit the Japanese plant at Fukushima in March. That is the conclusion of a stress-test study of the country's 58-strong reactor fleet carried out by the French radioprotection and nuclear safety institute, the IRSN, presented Thursday by the national nuclear safety agency, the ASN, which warned that "massive investment" is required for the recommended safety upgrades. Jade Lindgaard reports on the findings.