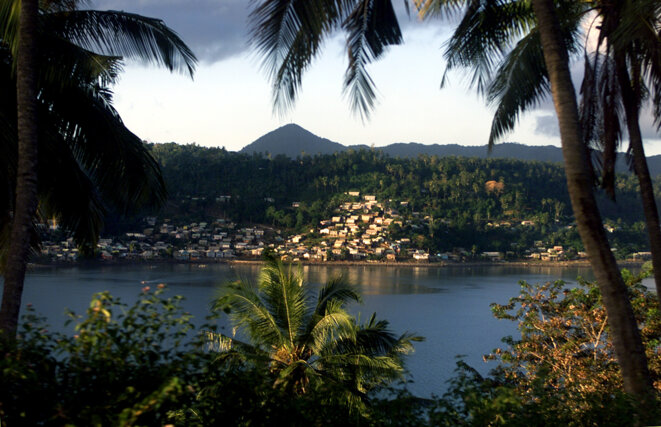 Mayotte, a French département in the Indian Ocean. © Reuters
Authorities in Paris and on France's Indian Ocean overseas département of Mayotte seem set on deterring further Sri Lankan asylum seekers from coming to the impoverished archipelago. Even if, as a series of documents show, the cost to taxpayers of sending that message has been exorbitant. Manuel Sanson from investigative website Le Poulpe reports
French President Emmanuel Macron on Tuesday visited the Channel port of Calais, which for years has been a magnet for thousands of migrants from Africa and the Middle East seeking a passage to Britain from makeshift camps set up around the town. While his presence was ostensibly to address the local crisis, Macron's visit also served as a platform to present his government's proposed toughening up of immigration laws. But the planned clampdown on so-called economic migrants, who face mass deportations, has met with outrage not only from organisations defending migrants' rights, but also from Macron's own allies.
While massive numbers of refugees continue to arrive in Europe, there is a perception among many in France that the country is something of a 'promised land' for asylum seekers, a dream destination about to be overwhelmed by the influx. But in reality, the self-proclaimed "land of human rights" figures way down the wish-list of those currently seeking to settle in Europe, even among francophone refugees. In this analysis of the crisis, which on Sunday saw Germany closing its southern borders, Mediapart's specialist writer on migratory issues, Carine Fouteau, examines why the majority of refugees are now spurning France.
EU will provide €5m aid to help France build tented encampment for 1,500 people to replace existing 'jungle' of makeshift shelters.
Last year, the United Nations Refugee Agency (UNHCR) and Amnesty International denounced the appalling conditions at an Australian immigration centre in Papua New Guinea, one of two offshore Pacific camps used by Australia to detain and process migrants' demands for asylum. But the alarm went unheeded, and in February this year a revolt by the detainees led to a bloody confrontation that left one 23 year-old Iranian asylum seeker dead, and 77 other people injured, some by gunshot and machete blows. Mediapart has gained access to a series of photos of the injured detainees and witness accounts of the tragic events on February 16th and 17th which received little coverage outside of Australia. Carine Fouteau reports on the inhumane and humiliating treatment Australia reserves for asylum seekers, one of whom, an Iraqi national aged 43, told Amnesty International that, given their fate, "if we had died in the ocean, that would have been better."