Navigator Jean-Jacques Savin, who will turn 72 in January – and, he hopes, at sea – has set off west into the North Atlantic from the Canary Islands in a metal barrel which he expects will be carried by ocean currents alone to somewhere in the Caribbean by the end of March.
US internet services giant Google and French telecoms company Orange are building a 6,600-kilometre-long 'cutting edge' cable under the Atlantic Ocean linking France and North America, and providing Google with a close connection between its Belgian and North Virginian data centres.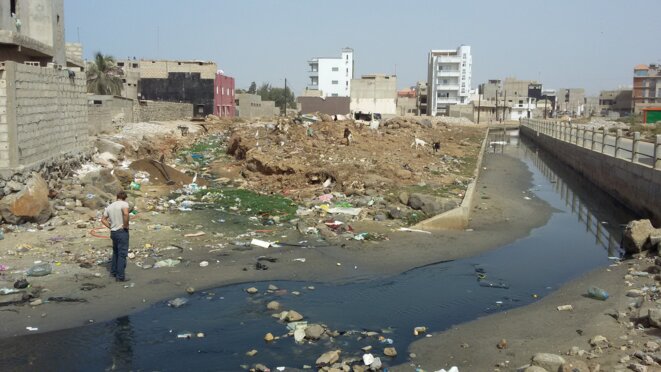 The Ngor Canal in Dakar flows into Soumbédioune Bay on the Atlantic coast. © DR
Despite the poor quality of its water, the Senegalese coast remains a popular destination. But the planned construction of a local desalination plant on the shores of the West African nation next year has roused opposition from locals who believe the project will do long-term damage to the environment. Fabien Offner reports from the capital Dakar.