Related keywords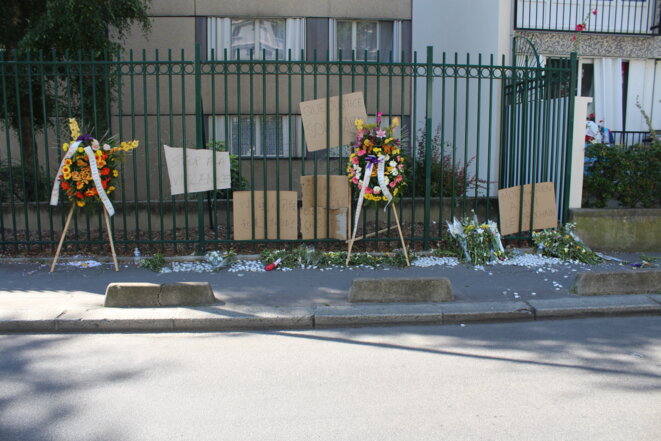 Tributes at the scene of the assault on Chaolin Zhang in Aubervilliers. © AD
The death earlier this month of a Chinese man after he was assaulted in the Paris suburb of Aubervilliers has sparked furious protests from the local Chinese and South-East Asian populations, which are increasingly the target of gratuitous violence and robberies by gangs of youths fof other ethnic origins. The authorities and the media have largely ignored the racist attacks against the Chinese community, which has now begun to set up its own self-defence groups. Aurélie Delmas reports from Aubervilliers where the mayor warns of a powder-keg situation.
The teacher, 45, at an infants' school in Paris suburb earlier claimed he was attacked Monday by a man shouting support for Islamic State group.
Attacker who stabbed teacher in classroom at school in Paris suburb with scissors or a box cutter also yelled 'it's a warning' before fleeing.
French Jewish organisation expresses outrage at honour for Marwan Barghouti who is jailed in Israel for terrorist acts against civilians.
Five children died overnight Saturday in a blaze during a visit to their divorced father, while three squatters perished in a blaze near Paris.