Keyword: Aulnay-sous-bois
Protests are over assault of young black man who was allegedly anally raped with a baton during his arrest in Paris suburb of Aulnay-sous-Bois.
Police arrested a dozen people on a fourth night of clashes with youths on housing estates north of Paris, amid fury over the violent arrest.
Officers stopping youths in Paris suburb and asking to see identity papers allegedly forced a 22-year-old man to the ground and beat him.
Vehicle assembly at struggling carmaker PSA's historic plant of Aulnay-sous-Bois near Paris ends ahead of total closure of the factory next year.
Stern union opposition to Peugeot Citroën's plans to slash 8,000 jobs announces tough test ahead for other European carmakers mulling similar moves.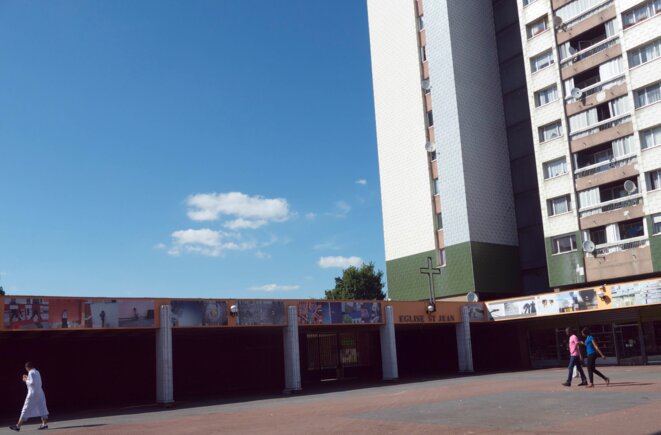 La place du Galion au pied des deux dernières barres encore debout © Rachida El Azzouzi
When French carmaking giant PSA Peugeot-Citroën announced on July 12th it was to close its major assembly plant in Aulnay-sous-Bois, a deprived suburban town just north of Paris, a ripple of fear ran through the nearby sprawling housing estates. Several, like the infamous 'Cité des 3000', were originally built as of 1969 to house the plant's workers and managers and their families. But they soon became ghettos where immigrants were dumped and unemployment and poverty were rife. While recent renovation helped roll back crime, youth unemployment currently runs at around 40%, and locals are now fearful of the future once more. Rachida El Azzouzi travelled to the Cité des 3000 where many inhabitants regarded PSA's now doomed plant as their last lifeline.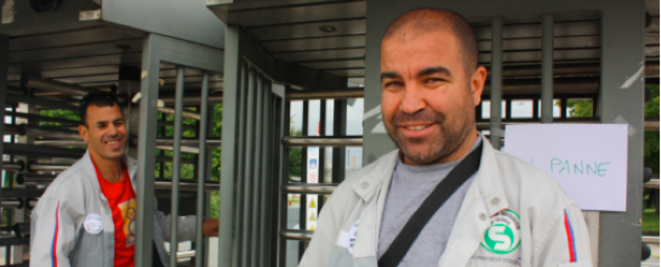 A l'entrée de l'usine. © (dr)
It is the first big social test of President François Hollande's new government. The giant French carmaker PSA Peugeot Citroën has announced it is shedding 8,000 jobs, including the closure of a plant at Aulnay-sous-Bois on the outskirts of Paris. Unions have described the news as a "declaration of war"and workers have pledged to fight the factory closure all the way. President Hollande has said the cuts are "unacceptable" and told Peugeot to re-negotiate with employees. But the new government has itself come under fire from workers and unions for not putting enough pressure on the car manufacturer. Mediapart's Rachida El Azzouzi and Ellen Salvi went to Aulnay to meet the workforce.