Study shows 55 percent of Austrians and 54 percent of French see it as a threat, the only surveyed countries where a majority voiced that view.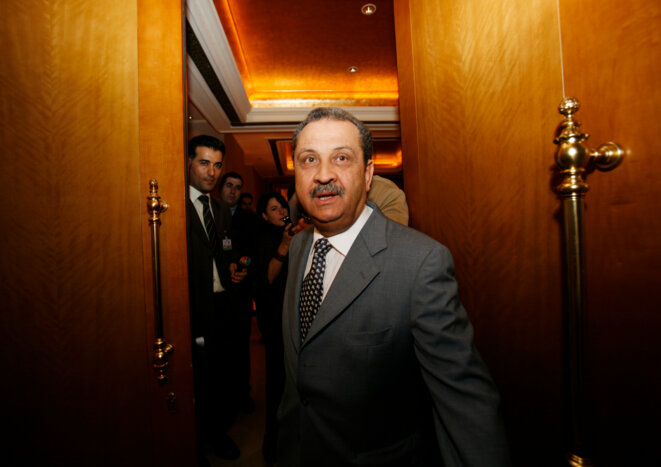 Shukri Ghanem in December 2007 when he was Libya's oil minister. © Reuters
Officially Shukri Ghanem died after suffering a heart attack and falling into the River Danube where he drowned. But few people have ever believed this official version of the former Libyan oil minister's death in Vienna in April 2012. Hillary Clinton's leaked emails show that her entourage and American diplomats considered at the time that Ghanem's death was "highly suspicious". Mediapart has also contacted an acquaintance of the former oil minister in Vienna who has raised several potential theories behind the Libyan's death, including one involving "bribes" to politicians in France, Italy – and Britain. Agathe Duparc reports from Geneva.
The pair 'from the Middle East' were arrested in a centre for refugees in Salzburg 'on suspicion of belonging to a terrorist organisation'.