Related keywords
The Cannes Film Festival closed on Saturday with its top Palme d'Or award going to South Korean director Bong Joon-ho's raucous social satire 'Parasite', while the second-place award went to French-Senegalese director Mati Diop's feature-film debut, 'Atlantics', a regard on the migrant crisis, and the third-placed jury prize shared by French director Ladj Ly's feature-film debut 'Les Miserables' about grim life and police violence in a poor Paris suburb, together with Brazilian director Kleber Mendonça Filho's 'Bacurau' about a rural Brazilian community defending itself from a hard-to-comprehend invasion in President Jair Bolsonaro's Brazil.
Serge Klarsfeld, 83, and his German-born wife Beate, 79, who became high-profile hunters of Nazi war criminals, notably tracking down the notorious former Gestapo officer Klaus Barbie, known as the 'Butcher of Lyon', in Bolivia, but also members of France's collaborationist Vichy regime, have been awarded France's highest awards for civil merit.
Guillaume Gallienne's autobiographical film about a boy whose family treated him as a girl wins five trophies at the yearly César awards.
'La Vie d'Adele - Chapitre 1 & 2' ('Blue is the Warmest Color') takes top prize at the 66th Cannes Film Festival presided by Steven Spielberg.
Michael Haneke's movie dominated the French film awards, clinching best film, best director, best actress, best actor and best original screenplay.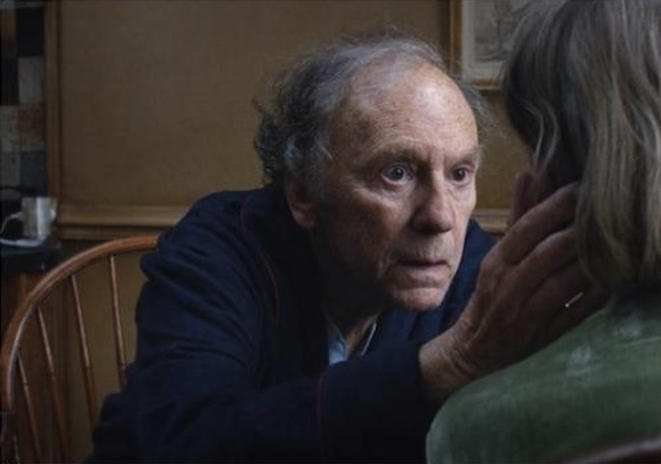 Jean-Louis Trintignant.
Michael Haneke's film Amour (Love), starring Jean-Louis Trintignant and Emmanuelle Riva (right), took the top Palme d'Or prize at this year's Cannes film festival awards ceremony held on Sunday. Emmanuel Burdeau, former editor  of the French cinema magazine Les Cahiers du Cinéma who has been following the 12-day festival for Mediapart, reviews this year's award-winners and argues why jury president Nanni Moretti ended up eating his own words.