Keyword: Aymeric Chauprade
Related keywords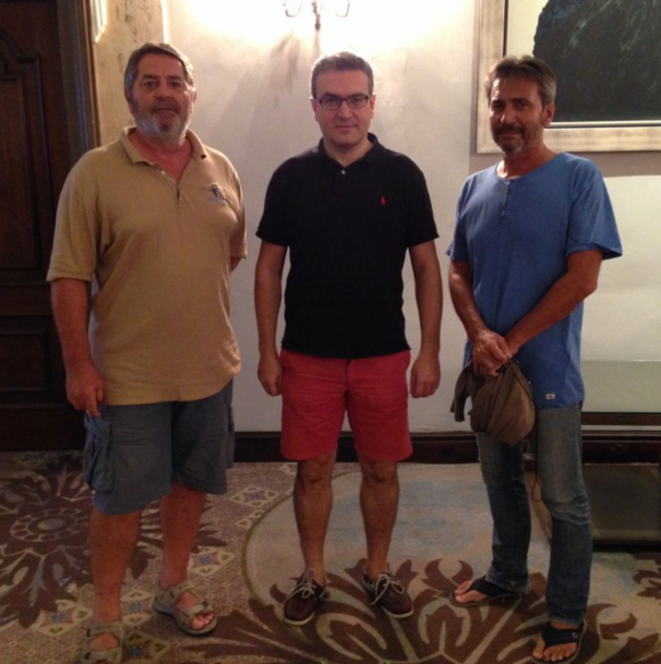 L'eurodéputé FN Aymeric Chauprade et les deux pilotes. © Twitter / a_chauprade
Revelations about the dramatic escape by two French pilots from the Dominican Republic made headlines in France this week. The two men, convicted of cocaine trafficking, fled the Caribbean country thanks to a well-organised plan while they were on house arrest pending an appeal. But the affair took on a political flavour, too, as anger rose in the Dominican Republic about the pilots' escape and amid claims that some French government agencies were involved. In particular a Euro MP and close ally of Marine Le Pen has belatedly admitted that he was directly involved in the extraction operation. Michel Deléan, Louise Fessard and Marine Turchi report.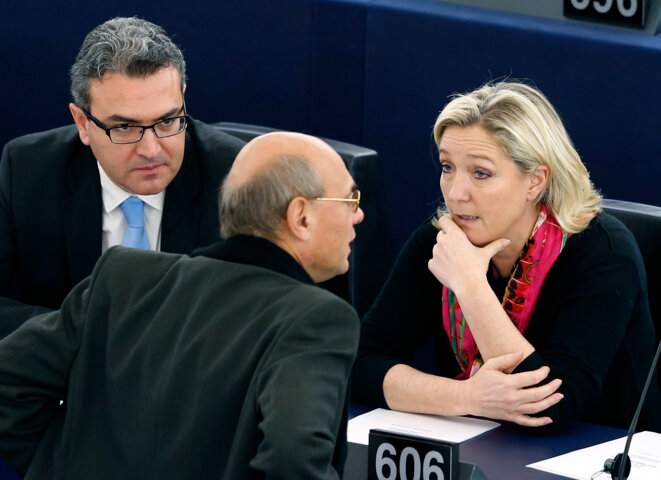 Aymeric Chauprade, Jean-Luc Schaffhauser et Marine Le Pen au parlement européen, le 27 novembre 2014. © Reuters
Secret text messages hacked from a senior official at the Kremlin highlight an intriguing coincidence between the Front National's support for the annexation of Crimea and the payment in subsequent months of 11 million euros in Russian bank loans to its president Marine Le Pen and her father Jean-Marie for party funding. SMS messages between two Russians refer to Marine Le Pen's recognition of the results of the Crimean referendum on March 17th, 2014, and the fact that she should be "thanked" in some way for it. The following month Jean-Marie Le Pen's micro party received a 2-million-euro loan from the offshoot of a Russian state bank subsidiary, while in September 2014 the Front National borrowed 9 million euros from the Moscow-based First Czech Russian Bank. Marine Le Pen has dismissed any link between the party's policy on Crimea and the loans. Agathe Duparc, Karl Laske and Marine Turchi investigate.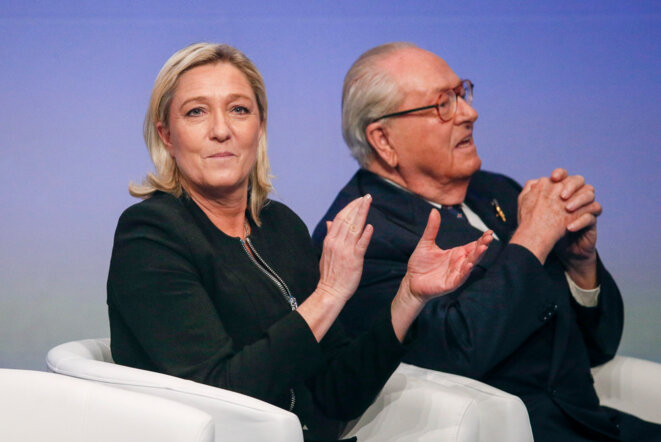 Marine et Jean-Marie Le Pen, au congrès du FN, le 29 novembre 2014. © Reuters
Mediapart has already revealed how France's Front National received a direct loan of 9 million euros from the First Czech Russian Bank, while Jean-Marie Le Pen's election funding association borrowed 2 million euros to Vernonsia Holdings Ltd. Now in an interview with Mediapart the party's founder and honorary life president has confirmed the existence of a third Russian loan to the far-right movement. Le Pen also said that his funding association had borrowed a total of "20 million euros". Karl Laske and Marine Turchi report.