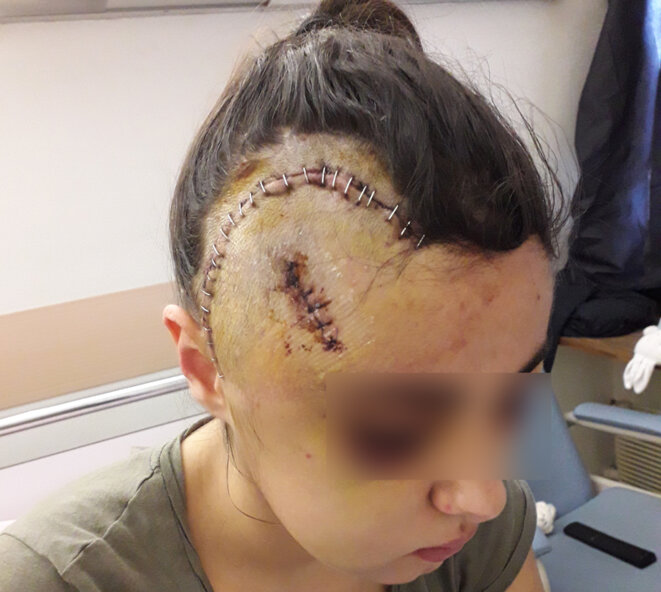 'Maria', aged 19, after her emergency operation following the incident in Marseille. © Mediapart
On Tuesday April 30th 2019, a 19-year-old woman formally lodged a criminal complaint with the Marseilles prosecution services against unnamed persons for attempted murder, aggravated assault and failure to assist a person in danger. This followed an incident on December 8th 2018 when, on the fringes of a demonstration by 'yellow vest' protesters in the southern French port city, 'Maria' – not her real name – was kicked in the head and struck with batons by police officers, according to several witnesses, as she lay injured on the ground. She suffered a skull fracture and brain damage. Pascale Pascariello reports.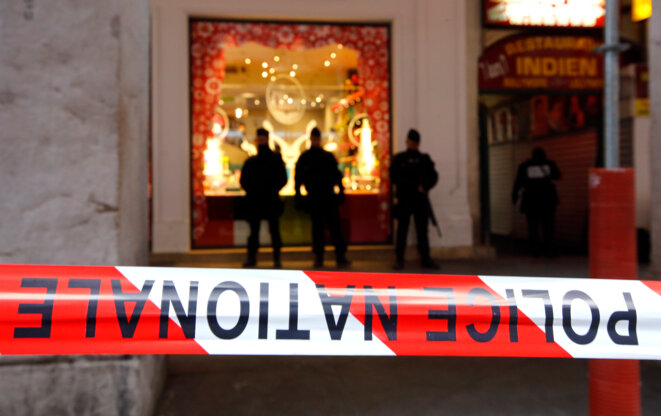 © Reuters
In 2013, the French police internal investigation agency, the IGPN, opened a branch in Nice, the capital of the French Riviera where an environment of organised crime, prostitution and drugs trafficking feeds accusations of corruption within the local police. But the actions of the IGPN branch, and notably the methods of its commander, have shaken the morale of officers and sparked an internal inquiry into what one drugs squad chief called "unspeakable and unjust procedures, bordering on harassment". Hélène Constanty reports.
At least 12 members of 'anti-crime' sqaud arrested after claims that they stole drugs and cash from drug dealers and cigarettes from illicit sellers.