Meanwhile West African leaders ended a day-long summit in Bamako without a consensus on how to alleviate Mali's political troubles. 
The talks between some 30 African states and France, which are being held in Mali's capital Bamako, will also cover the migrant crisis.
French and US special forces helped Malian troops end siege in Bamako in which up to 27 people were killed.
Gunmen shouting 'God is great!' have seized control of Radisson Blu Hotel in capital of Mali where French troops intervened in 2013.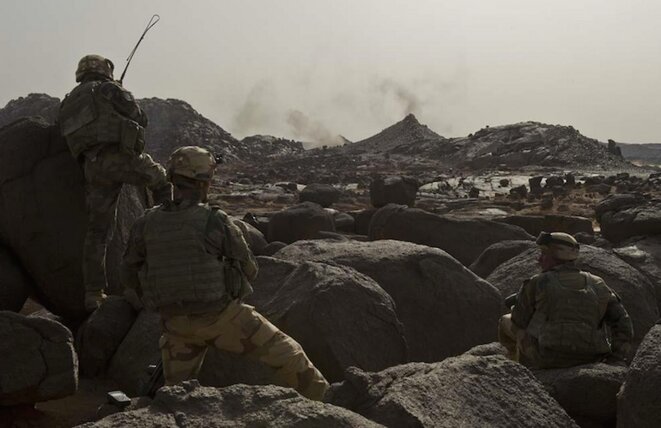 Des soldats français de l'opération Barkhane. © Ministère de la Défense
When French troops intervened in Mali in early 2013 the aim was to shore up a faltering regime and help bring stability and strong government to the former colony. Instead just over two years later the African nation seems on the edge of a political catastrophe. There has been a growing number of attacks and armed clashes in the country and the United Nations mission that replaced the French military operation has suffered heavy casualties. Meanwhile there has been little or no political progress domestically as everyone waits for the signature of a peace agreement which will result in a de facto partition of the country. Thomas Cantaloube reports.
Also gunned down in the attack on a restaurant in the capital Bamako was a Belgian security officer with the EU delegation in Mali.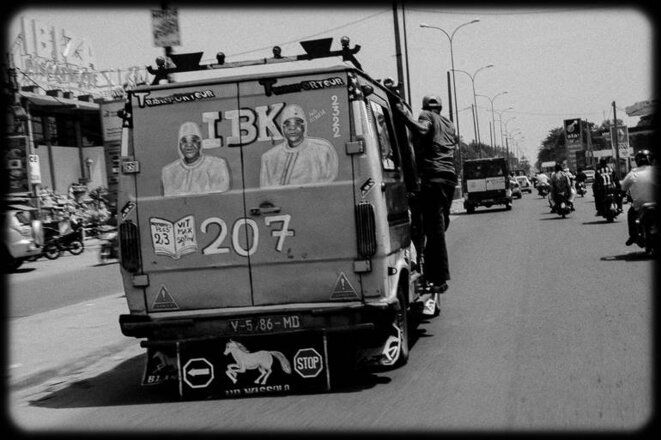 Bamako, octobre 2014 © Thomas Cantaloube
Eighteen months ago Mediapart reported from Mali on its attempts to rebuild itself after France's military intervention to thwart an imminent terrorist takeover. At the time there was cautious optimism within the fractured African country that it could construct a more positive future. Now Mediapart has returned to Mali and the mood is very different. The cautious hopes about the future have largely given way to frustration amid the return of old-style politics and corruption. Meanwhile the country remains under the effective control of international institutions and foreign countries. As Thomas Cantaloube reports from the capital Bamako, the lack of real progress in Mali also symbolises a French vision of foreign affairs that is strong on military intervention but short on political content.