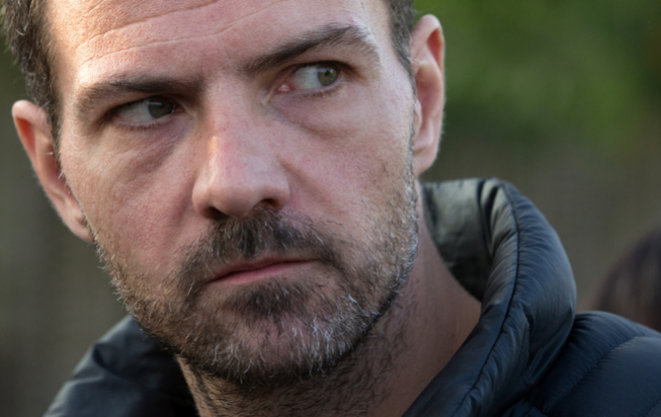 A 'rogue' trader no more: Jérôme Kerviel. © Reuters
In a ruling by the Versailles court of appeal on Friday, French bank Société Générale was found to have been in large part responsible for the 4.9 billion euros in losses attributed to the reckless trades of its so-called "rogue trader" Jérôme Kerviel in 2008. The court ruling concerned Kerviel's appeal against the damages he was required to pay the bank, which until now was fixed as the entire sum of the losses, and which it reduced to 1 million euros. Mediapart economics and finance correspondent Martine Orange analyses here the many consequences of the ruling, not least of which is the demand that the bank now pay back a 2.2-billion-euro tax break it was granted as a result of the sums lost.
Swiss banking giant UBS says it has been ordered to hand over client information to French tax authorities amid tax fraud allegations.
The Financial Times cites April letter by Philippe Hébert who underlines 'particularly poor' control services that leave 'serious risks of money laundering'.
Investigation by the French authorities into the French section of the Swiss bank follows a complaint by a former employee.
The bank, which recently announced it is keeping its HQ in London, said global banking and markets staff could move to Paris if UK leaves EU.
Prosecutors had claimed a conflict of interest when François Perol became head of BPCE bank after being advisor to President Sarkozy.
French appeal court reduced the bank's bail from 1 billion euros in relation to a probe into alleged tax evasion and money-laundering activities.
Court to decide whether appointment of François Pérol as head of BPCE after being President Sarkozy's economic adviser breached rules.
Bank faces huge penalty if convicted of encouraging wealthy French citizens to set up dual accounts to hide cash in Switzerland.
The newly-appointed minister of the economy, Emmanuel Macron, is the latest in a series of French politicians going back to the days of President Georges Pompidou who have come to government from the influential Paris-based investment bank Rothschild et Cie. In September 2012, a few months after Macron had become President François Hollande's deputy chief of staff, Mediapart's Martine Orange published a book investigating the power and influence that the Rothschild bank wields because of its position at the junction of French politics and business. Mediapart publishes selected extracts from the book below to shed light both on the new minister and the bank itself, with an introduction by Mediapart's editor François Bonnet.
The country's second-biggest listed bank, Societe Generale, 'experiments' with temporary closures as internet banking starts to take hold.
Jean-Baptiste de Franssu, the former head of Invesco Ltd.'s European business, is to take over running of bank where profits fell by 97%.
President Hollande talks with Angela Merkel amid fears that 'disproportionate' action against its biggest bank could pose risks to banking system.
Bank of France predicts growth in French economy of just 0.2% in second quarter of 2014, the same as in the first three months of the year.