Related keywords
Residents of deprived areas in France that erupted into violence in 2005 are still waiting for things to improve and some fear unrest could return.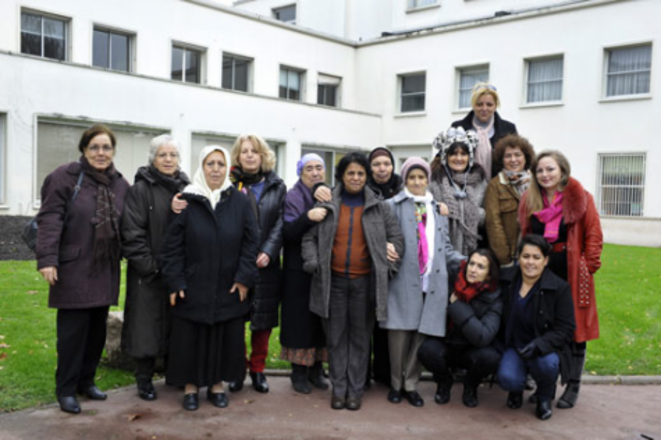 © Michel Le Moine
The Paris suburb of Le Blanc-Mesnil is typical of dozens of socially-deprived agglomerations that surround the capital's northern perimeter, characterized by zones of high-rise public housing estates, higher than average unemployment, especially among the young, and a significant population of North and West African origin who complain of being stigmatized and discriminated against. While the stereotypes of those who live in what are commonly called les banlieues are reinforced by regular incidents of violence, drug dealing and social unrest, local inhabitants are rarely offered a public stage to challenge the narrow perceptions that ignore the broader realities of their community. But now, in a rare and insightful book published last month, a group of women residents of Le Blanc-Mesnil recount with frankness and simplicity their everyday experiences, both positive and negative, of life amid the troubled suburbs. Carine Fouteau reports.
Qatari funding for the social revival of France's notorious suburban housing estate zones crumbling into social disorder greeted with political hostility.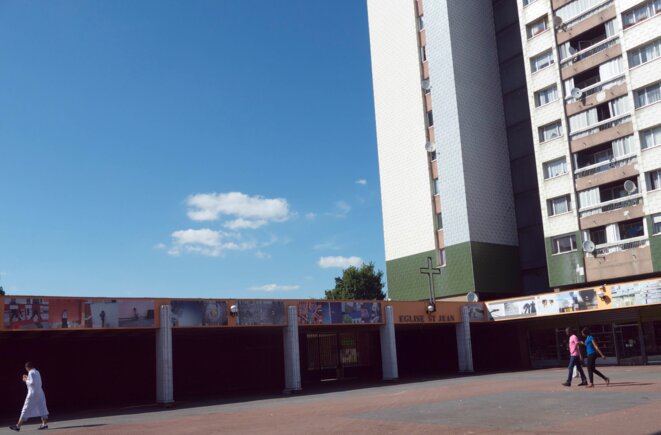 La place du Galion au pied des deux dernières barres encore debout © Rachida El Azzouzi
When French carmaking giant PSA Peugeot-Citroën announced on July 12th it was to close its major assembly plant in Aulnay-sous-Bois, a deprived suburban town just north of Paris, a ripple of fear ran through the nearby sprawling housing estates. Several, like the infamous 'Cité des 3000', were originally built as of 1969 to house the plant's workers and managers and their families. But they soon became ghettos where immigrants were dumped and unemployment and poverty were rife. While recent renovation helped roll back crime, youth unemployment currently runs at around 40%, and locals are now fearful of the future once more. Rachida El Azzouzi travelled to the Cité des 3000 where many inhabitants regarded PSA's now doomed plant as their last lifeline.