Manuel Valls said it was an 'ethical' mistake for three French MPs to meet Syrian leader whom the prime minister described as a 'butcher'.
French IT firm Qosmos, specialised in mass-surveillance technology and which works on projects for France's intelligence services, is the subject of a judicial investigation launched in April into 'complicity in acts of torture'. The probe centres on the Paris-based company's involvement in a contract, led by an Italian company, to supply the Bashar al-Assad regime in war-torn Syria with a system to intercept, open and archive almost all email and other internet traffic flowing through the country.  Qosmos says it eventually withdrew from the project for ethical reasons, when the key technology it provided for the project was not yet operational. But, as detailed in this joint report by Mediapart and Reflets.info, the history of the case raises more questions than it provides answers.
The four, aged between 22 and 35, were arrested in the Paris suburb of Vitry-sur-Seine following an investigation that started in mid-2012.
Move follows allegation that Rifaat Assad's fortune, including several dozen Paris apartments and luxurious townhouse, is result of abuse of power.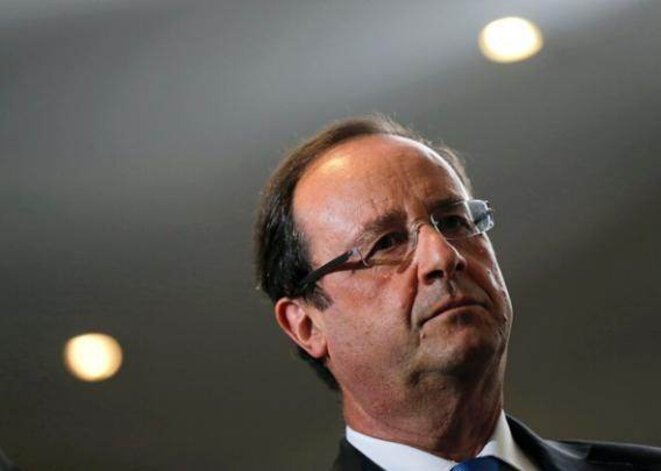 © Reuters
US Secretary of State John Kerry arrived in Paris late on Saturday to discuss what increasingly appears to be an imminent US-led military attack, with the active support of France, upon the Syrian regime of Bashar al-Assad. Kerry said the international community was now before a "Munich moment", referring to the appeasement that failed to stop Nazi Germany in the 1930s. "We in the United States know, and our French partners know, that this is not the time to be silent spectators to slaughter," he said. The present crisis will, whatever the outcome, be recorded as a turning point for French President François Hollande. Mediapart editor-in-chief Edwy Plenel argues here that Hollande has alone decided to lead his country to war in a simplistic and precipitated manner, while turning his back on the two challenges left by his predecessor Nicolas Sarkozy, namely a renewal of the democratic process in France and the establishment of a new approach to international relations.
French president François Hollande has made clear that France will join the US in military strikes against the Syrian regime of Bashar al-Assad, dismissing calls for a vote of approval beforehand in parliament. As illustrated in yesterday's heated debate in the lower house, the National Assembly, political and public opinion is deeply divided, both over the legality and consequences of the planned strikes. Lénaïg Bredoux and Caroline Donati have talked to senior French officials and experts close to the Syrian dossier, many of whom agreed to be interviewed on condition of anonymity, to find out why Hollande appears to have been finally wrongfooted amid a rushed and chaotic final denouement to a crisis of more than two years, and which one government advisor says is down to "a series of balls-ups".
Syrian president Bashar al-Assad warns the Middle East could "explode" if the US and France pressed ahead with threatened air strikes.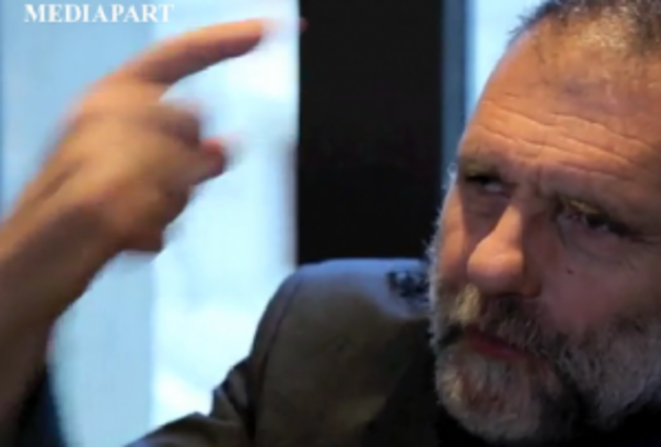 Italian Jesuit priest Paolo Dall'Oglio (pictured) has spent more than 30 years in Syria, where he rehabilitated the abandoned Deir Mar Musa monastery situated 80 kilometres north of Damascus. There he created a pluralist, ecumenical community where he preached tolerance and encouraged inter-faith dialogue. His activities brought him into increasing conflict with the regime of Bashar al-Assad, and he was finally expelled from the country this summer. In this in-depth interview with Caroline Donati, he offers a rare insight into the workings and strategies of both the Assad regime and the forces of the opposition movement, the stance of the Christian community and the hopes for future reconciliation, and denounces what he calls "the outrageous" and "disgusting" distance of the West in face of the escalating slaughter of opponents to the Damascus regime.  
Claims that French spies were able to set a trap for the Libyan dictator after obtaining Gaddafi's satellite telephone number from Syrian government.
French President Francois Hollande warned that any use of Syria's chemical weapons would be a legitimate justification for military intervention.
France says it is ready to help enforce a partial no-fly zone over Syria, as the Assad regime steps up offensive against rebels in Damascus.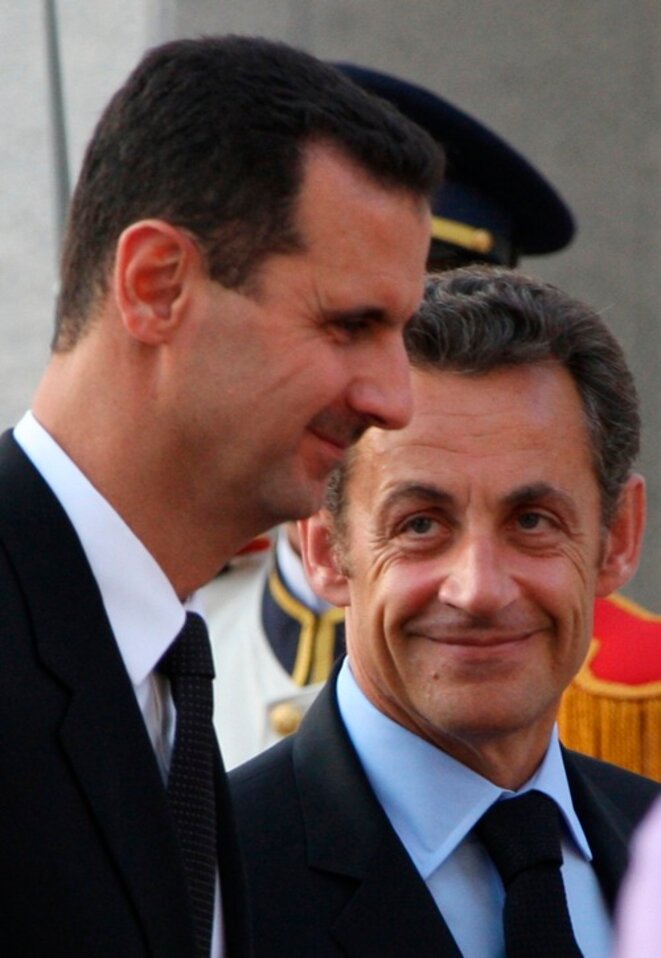 M. Sarkozy et Assad © Reuters
In a series of exclusive reports that began in July, Mediapart has revealed the longstanding close links between France-based businessman and arms dealer Ziad Takieddine and the inner circle of advisors and aides surrounding Nicolas Sarkozy, before and after he became French president. Here, Fabrice Arfi and Karl Laske reveal Takieddine's highly sensitive role as secret emissary for the French presidency in securing close diplomatic and commercial ties with Syrian dictator Bashar al-Assad.