Related keywords
The promises of economic growth and more jobs have yet to materialise, and the French president is shedding popularity fast, says the BBC.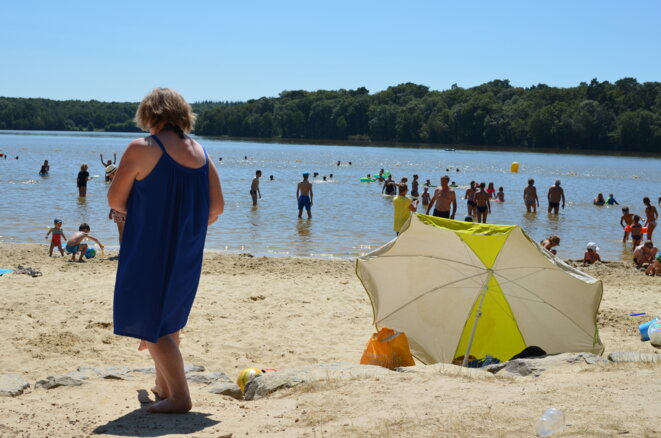 Opinion was divided on the lakeside beach at Sillé-le-Guillaume in central west France. © Justine Brabant
In an attempt to play down the Benalla affair, the minister for equality Marlène Schiappa claimed that the issue did not interest "the people". To test this assertion Mediapart went to  her political stronghold, the central western city of Le Mans, visiting both its plusher districts where Emmanuel Macron picked up 35% of the first-round vote last year, and more working class areas. As Justine Brabant found, while the affair involving the president's bodyguard dressing in police insignia and beating up protestors has not shaken people's convictions, many profess to be weary of politics – both that of the old world and Macron's "new world".