Related keywords
French foreign minister Jean-Yves Le Drian has visited Benghazi to revive UN talks between rival groups controlling the west and east of Libya, when he was barred from visiting a migrant detention centre.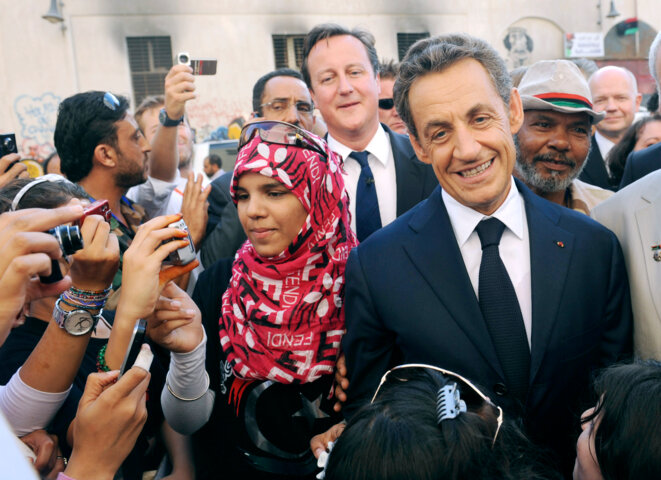 Nicolas Sarkozy and David Cameron visiting Benghazi. © Reuters
A report published this week by the UK parliament's foreign affairs committee made public its highly critical conclusions after a one-year inquiry into Britain's involvement in the 2011 military intervention in Libya which led to the overthrow of the regime of Muammar Gaddafi. The committee described the operation, which was led by France, as ill-prepared, ill-informed and without a cohesive strategy. No parliamentary inquiry into the military campaign has ever been held in France, and what exactly fuelled then-president Nicolas Sarkozy's eagerness to remove Gaddafi remains uncertain, although a number of clues point to a motive ignored by the UK committee of MPs. Fabrice Arfi reports.