Keyword: Bernard Cazeneuve
But French minister says he cannot confirm that dead man, named as Tarek Belgacem, had previously stayed in German refugee centre.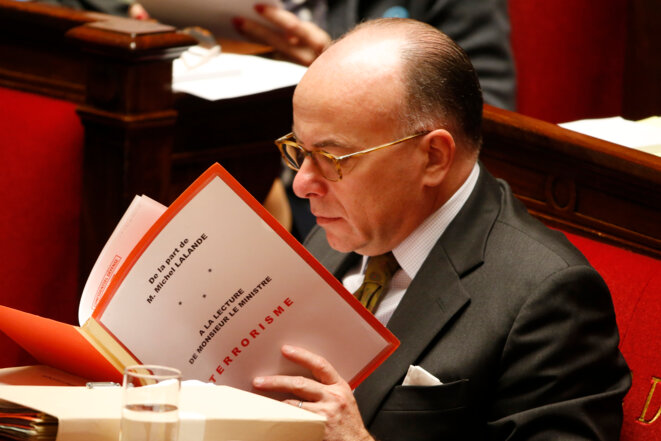 Interior minister Bernard Cazeneuve addressing the National Assembly on November 19th, 2015. © Reuters
Following the French government's decision to declare a state of emergency in the wake of the November 13th terror attacks in Paris, the authorities have carried out 2,500 searches that did not require judicial approval, in the name of fighting terrorism. But so far these so-called administrative searches have led to just two preliminary investigations by the antiterrorism prosecution authorities in Paris and no one has been held in custody in connection with either of them. As Louise Fessard reports, a French parliamentary committee will report this week on the "abuses" carried out under the state of emergency.
Interior minister Bernard Cazeneuve said they had been barred because of risk they could represent for 'public order and security in our country'.
Police and soldiers will patrol the site of the conference at Le Bourget and private vehicles will be banned from some Paris roads.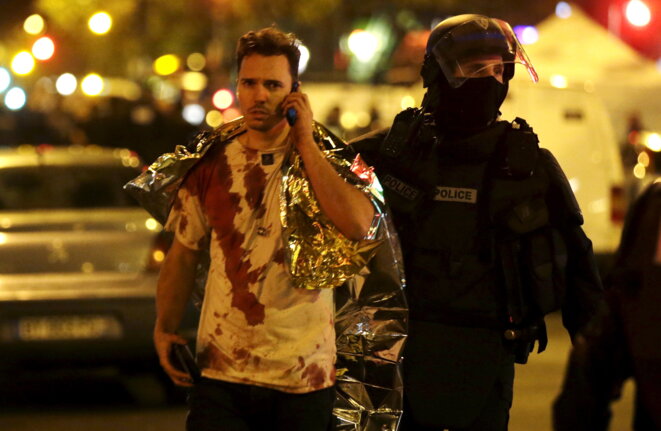 Un survivant du Bataclan, après l'assaut des forces de l'ordre © Reuters
French intelligence agencies knew as far back as 2009 that Ismaël Omar Mostefaï, one of the three suicide bombers who attacked the Batalcan concert hall in Paris, had been radicalised in a group in France led by a veteran jihadist with a history of planning terrorist attacks, Mediapart can reveal. Mostefaï had also been spotted with the group when it was under surveillance in April 2014, and the authorities were later informed that he had almost certainly gone to Syria, at the same time as another future Bataclan bomber. But by late 2014 the secret services no longer knew of his whereabouts. He did not resurface again until November 13th, 2015, when he was part of the coordinated attacks that killed 130 people in Paris. The French authorities, however, deny there was any intelligence blunder. Yann Philippin, Marine Turchi and Fabrice Arfi report.
Car rented by Salah Abdeslam, the suspected eighth gunman, is also being inspected as France mobilises 115,000 security personnel.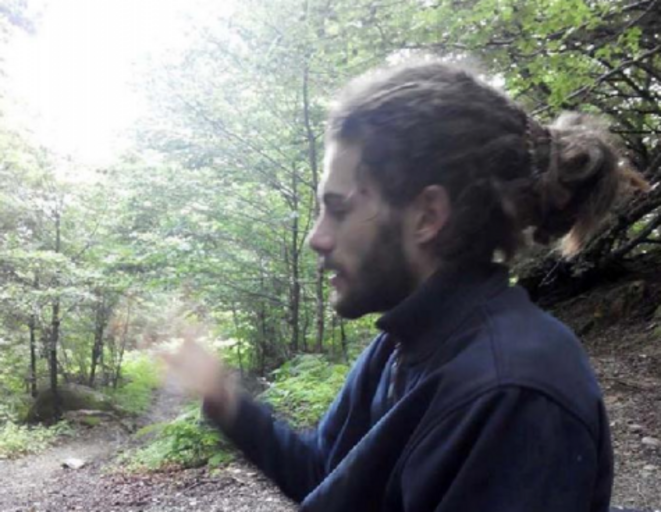 Rémi Fraisse © DR
In October 2014 student Rémi Fraisse was killed by a grenade thrown by a gendarme during a protest over plans to build a dam at Sivens in south-west France. A year later the judicial investigation into the 21-year-old's death has become bogged down. Investigators have sifted through the victim's background but, as Mediapart's legal affairs correspondent Michel Deléan reports, they seem no closer to placing any officers under formal investigation or even examining the instructions that those officers were given from on high.
After thwarted attack in August, rail security officers will now be able to deny travel permission to anyone who refuses luggage search.
In return for help in making the Channel Tunnel and the port at Calais more "secure", France has agreed to monitor Britain's borders on its behalf. On the Italian frontier, meanwhile, French police are searching for migrants who have crossed the Mediterranean. As Carine Fouteau reports, interior minister Bernard Cazeneuve has taken on the mantle of Europe's new gatekeeper, at the risk of breaching European law.

In joint article for British newspaper, UK home secretary and French counterpart say the situation is part of a 'global migration crisis'.
Interior minister Bernard Cazeneuve said extra 120 officers would be temporarily based in Calais and would help to secure the terminal area.
A report from the French interior ministry report calls for the two countries to pool resources to deal with asylum applications.
Co-worker of Yassin Salhi, 35, said he was mysterious, had a quiet strength, was deceptively calm and had talked about Islamic State.
Suspect arrested named as Yassin Sahli, who was under surveillance from 2006 to 2008, as President Hollande denounces 'terrorist attack'.
Ministers also plan to cut time required to handle asylum requests to nine months as number of people living in illegal migrant camps swells.