Keyword: Bernard Cazeneuve
A police grenade is suspected of killing Remi Fraisse, 21, during clashes between police and opponents of a dam project in SW France.
The total includes 350 on the ground in Iraq and Syria says interior minister on eve of Iraq security conference in Paris.
Interior minister Bernard Cazeneuve said suspect had 'key role' in recruiting French youths in Strasbourg and Toulouse and sending them to Syria.
Libération insists Mehdi Nemmouche told journalists held hostage in Syria of his plan to attack Paris, but interior minister dismisses claim.
Meriam Rhaiem, 25, made headlines earlier this year with an emotional appeal to recognise her baby girl, aged 2, as 'the youngest French hostage'.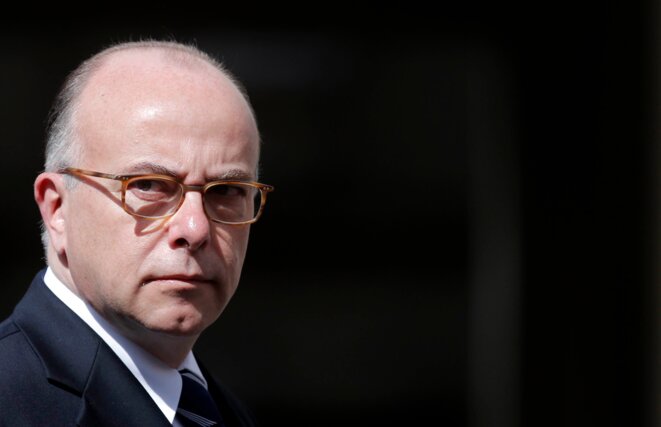 Bernard Cazeneuve lors de son arrivée au ministère de l'intérieur en 2014 © Reuters
In an interview with Mediapart the French interior minister Bernard Cazeneuve has justified his controversial decision to ban a number of planned protests over the Israeli war against Gaza. In doing so Cazeneuve insisted that it was his decision to ban those demonstrations, and not that of the president François Hollande or prime minister Manuel Valls. The interior minister insisted his ministry had "concrete evidence" that synagogues and Jewish businesses were going to be singled out in those protests. During the interview Cazeneuve also said he had often joined marches in the Palestinian cause in the past and "would have done so again" had he not been in office. Fabrice Arfi, Louise Fessard and Mediapart's editor-in-chief Edwy Plenel report.
A total of 304 people were killed in accidents on France's roads last month compared with 344 in the same period in 2013.
Simon Wiesenthal Centre says it is 'shocked' that name of the hamlet south of Paris has survived but local commune says it should be kept.
Suspect arrested by security services on arrival in France as part of preliminary investigation into possible 'conspiracy to plan terrorist acts'.
Interior ministry 'analysing' its options against the Ligue de Défense Juive, accused of provoking pro-Palestinian demonstrators in Paris area.
Proposed bill includes ban on foreign travel for individuals suspected of being radicalised, plus powers to confiscate their passports.
The four were detained in Marseille over allegations that they have been helping to recruit volunteers for radical Islamist networks in Syria.
French interior minister says the six arrested in Strasbourg are suspected of participating in a jihadist network, and recently traveled to Syria.
Move reflects French concern over rising number of muggings aimed at Chinese tourists, of whom a million visit France each year.
Budget minister Bernard Cazeneuve says the government is on track to collect 230 million euros from just 2,621 of the cases.