Keyword: Bernard Squarcini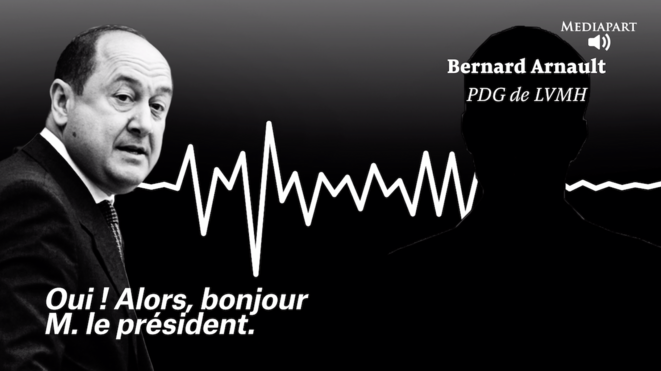 The first part of the Mediapart series of recordings involving former French spy chief Bernard Squarcini. © Mediapart
Mediapart is publishing a series of recordings of police phone taps involving the former head of France's domestic intelligence agency, Bernard Squarcini. These extraordinary tapes, which date from 2013, reveal the de facto existence of a state within a state, where private and public interests became intertwined. The first series of judicially-approved recordings reveal how after leaving his intelligence post Squarcini, nicknamed 'La Squale' ('The Shark'), was asked by the French luxury goods group LVMH to "infiltrate" an independent magazine in order to spy on it. Neither Squarcini nor LVMH wanted to comment on the content of the tapes. Fabrice Arfi and Pascale Pascariello report.
Bernard Squarcini is suspected of using his police contacts to obtain confidential information about investigations for private clients.

Claude Guéant, Bernard Squarcini, Bachir Saleh et Alexandre Djouhri
In April 2012, Mediapart revealed a document recovered from the archives of the toppled regime of late Libyan dictator Muammar Gaddafi detailing its agreement to fund Nicolas Sarkozy's 2007 presidential election campaign. The letter, signed by Gaddafi's intelligence chief Moussa Koussa, was addressed to Bashir Saleh, head of the regime's multi-billion-dollar Libyan African Portfolio investment fund. Following the collapse of the Gaddafi regime, Saleh found asylum in France. But after Mediapart's report, and while he was the object of an Interpol 'wanted' for his arrest and extradition back to Libya where he faced fraud charges, Saleh subsequently fled to South Africa. Mediapart can reveal how French magistrates have established that Saleh's last-minute flight on May 3rd 2012 was organised by Alexandre Djouhri, a businessman close to Sarkozy's longstanding chief of staff Claude Guéant. But also present when the two men met in the shadows of the Eiffel Tower in the early evening of that same day was Sarkozy's domestic intelligence chief, Bernard Squarcini. Karl Laske and Fabrice Arfi report.
On Wednesday March 4th, France's top appeal court ruled that billionaire Kazakh opposition politician and former banker Mukhtar Ablyazov could be extradited over an alleged six-billion-euro fraud. Meanwhile, behind the scenes in this complex affair, a mysterious website has revealed a mass of emails hacked from Kazakhstan leaders. They reveal that Bernard Squarcini, who was the head of France's domestic intelligence agency under President Nicolas Sarkozy, has worked as a consultant on behalf of the Kazakh authorities in relation to the Ablyazov affair. Talking to Mediapart, Squarcini admits the Kazakh government is a client of the firm he works for and that he has worked on the case, but denies claims that he tried to "infiltrate" Ablyazov's team of lawyers and supporters. Agathe Duparc reports on this murky affair.
Bernard Squarcini says he was acting in national interest by tapping into the phone records of journalist Gérard Davet over Bettencourt story.
Bernard Squarcini, once boss of France's counter-espionage and counter-terrorism agency, said allied countries 'spy on each other all the time'.
Bernard Bernard Squarcini, ex-head of the DCRI, is to face trial for seizing phone records of a journalist investigating Bettencourt affair.
France's new Socialist government has fired three top police officers, accused of being political appointments of former president Nicolas Sarkozy.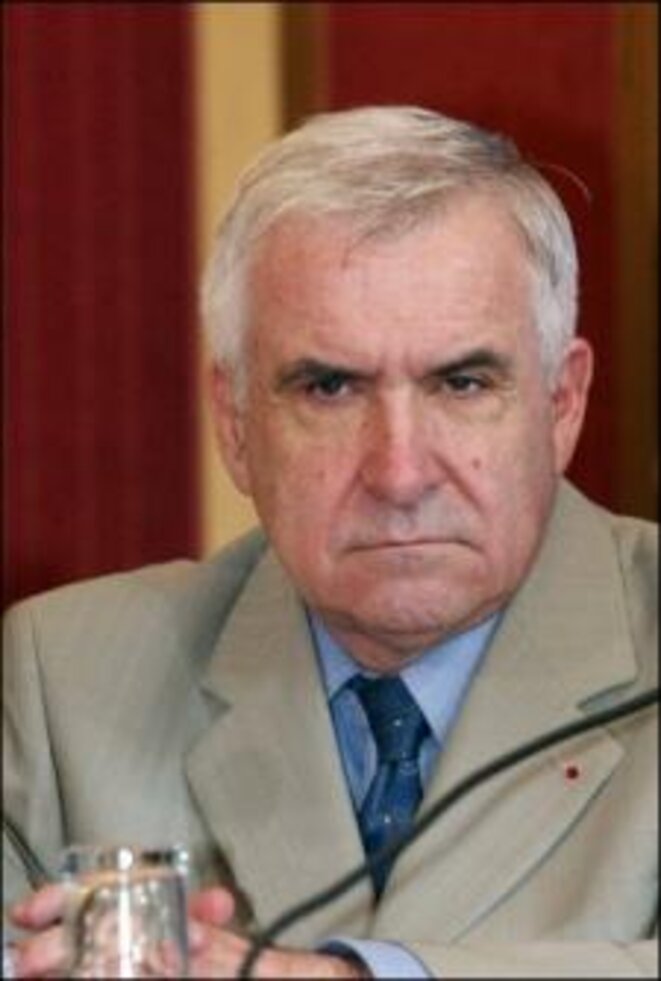 © DR
A book published this month in France, L'Espion du Président ('The President's Spy'), accuses Bernard Squarcini, head of the DCRI, the country's domestic intelligence services, of mounting illegal surveillance operations against the media, and notably this website. In an exclusive interview with Mediapart, Yves Bertrand (pictured), the former head of the now-disbanded French police intelligence organisation, the Renseignements Généraux, reveals how for years the French presidential and prime-ministerial offices have carried out illegal surveillance operations against the media and political opponents, but now taken to even more sinister levels. "President Sarkozy is wary of everyone," he says. "And as for journalists, don't even mention them. That's the most prized of prey. Those who carry out investigations are permanently covered." Report and interview by Fabrice Arfi and Karl Laske.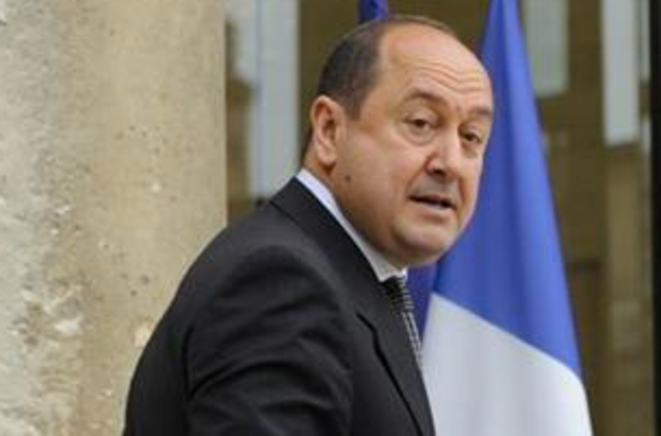 B. Squarcini, patron de la DCRI. © Reuters
In November 2010, Mediapart exposed how it was the target of a police espionage operation mounted on the orders of the French presidency. President Nicolas Sarkozy's then-chief-of-staff, Claude Guéant, the current interior minister, responded by suing Mediapart for libel. But Guéant suddenly dropped his lawsuit in June last year, fearful of the disclosures that would emerge during the trial, which had been due in the autumn. A book published this week in France, L'Espion du Président ('The President's Spy'), focussing on the actions of French domestic intelligence chief Bernard Squarcini (pictured), contains new revelations about the scope of the surveillance of Mediapart and other French media. Here, in an outline of pertinent extracts, Mediapart Editor-in-Chief Edwy Plenel explains why Mediapart has decided to take legal action to prompt an independent judicial investigation into the latest shocking disclosures.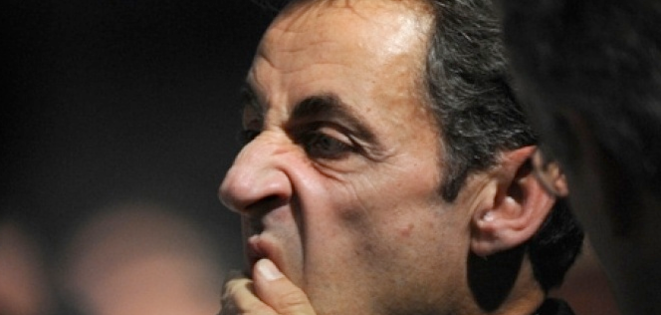 One after the other, President Nicolas Sarkozy's closest friends and aides, who for so long served as his political fireguards, have become implicated in a series of scandals and fast-developing judicial investigations. The alleged illegal political funding scam that has finally exploded with the revelations surrounding arms dealer Ziad Takieddine has already demolished the president's once solid network of protection. What has been happening this past month at the summit of French political power is historic, writes Mediapart editor François Bonnet, for never before has a French president been so exposed to being sunk by scandal and the revenge of abandoned protagonists.