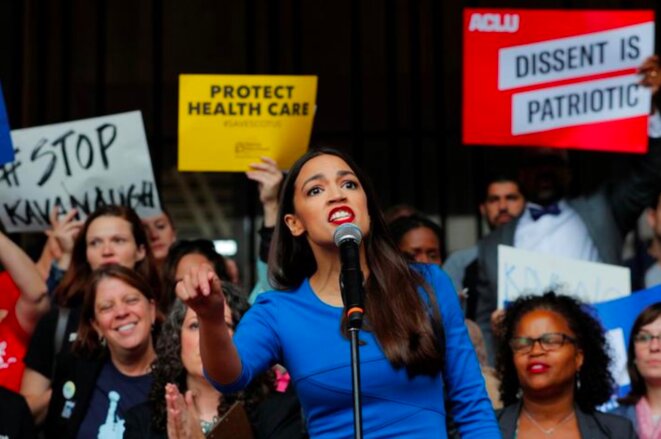 One of the rising stars in American socialism, 28-year-old Alexandria Ocasio-Cortez. © Reuters
The very word has been anathema in America for so long. Yet in the wake of Bernie Sanders' strong showing in the Democratic Party primaries ahead of the last presidential election, more and more Americans are calling themselves "socialists". Some are even winning elections. Mediapart's New York correspondent Mathieu Magnaudeix gives a pen portrait of some of these new candidates on the American Left who are fighting against capitalism as much as they are combating discrimination.
Sophia Chikirou, the French presidential election campaign communications director for radical-left candidate Jean-Luc Mélenchon, spent three months last year as a volunteer with the campaign team of Democrat presidential nominee contender Bernie Sanders, when she learnt how to offset a low budget with use of social media, the internet and hi-tech.