Related keywords
In May 2002, a group of 11 French engineers died in a bomb attack on their minibus in Karachi, Pakistan. They were helping to build submarines sold to Pakistan in a murky deal involving huge bribe payments. For years the blast was officially attributed to Islamic terrorists, a theory now dismissed. Mediapart has gained exclusive access to secret intelligence reports, hidden for almost nine years, which strengthen suspicions of a cover-up in a political scandal that runs all the way to the doors of the French presidency.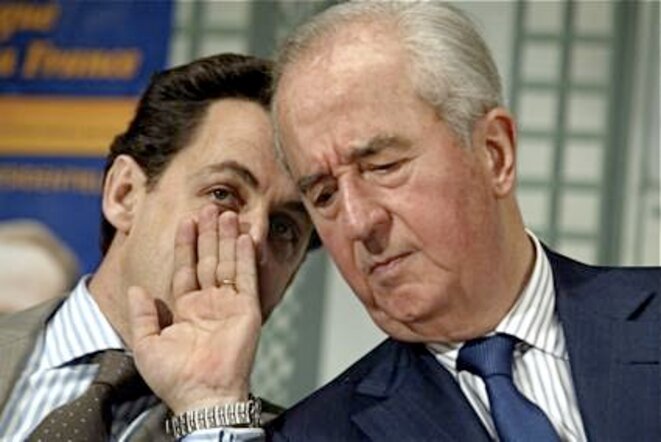 Nicolas Sarkozy (l) and Edouard Balladur. © Reuters
It began with an article published by Mediapart. Now it has become known in France as l'affaire Karachi and dubbed 'Karachigate' by the international press. It is potentially one of the biggest French political scandals of the past two decades, engulfing President Nicolas Sarkozy along with a former president and two ex-prime ministers. Here we present a simple Q & A guide to help understand a complex and fast-moving story involving multi-billion-euro arms deals, political funding, shell companies, shadowy intermediaries - and the murders of 11 French naval engineers.
In May, 2002, eleven French naval engineers died in a bomb attack in the Pakistani port of Karachi, where they had been helping to build three submarines sold by France to Pakistan in 1994. The ongoing Paris-based judicial investigation into the murders is working on the theory that they were murdered in revenge for the non-payment by France to intermediaries of huge cash kickbacks. It has found evidence suggesting the kickbacks may have also involved illegal political funding in France. Central to this allegation are the presidential election campaign expenses of former prime minister Edouard Balladur, for whom Nicolas Sarkozy was campaign spokesman and which are due to be the subject of a second judicial investigation. Both deny any wrongdoing. However, Mediapart reveals how France's top administrative court smothered evidence suggesting the contrary.