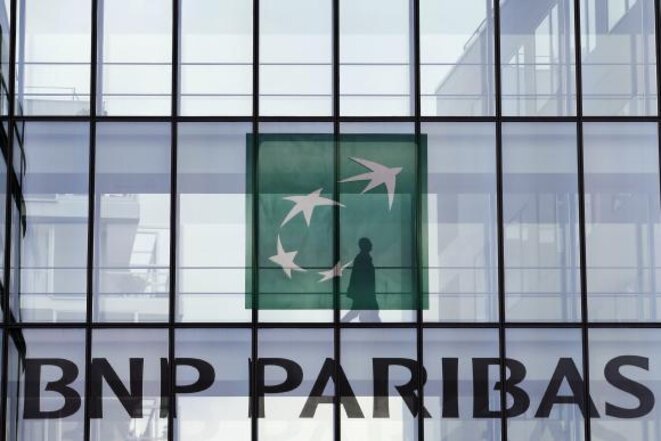 © Reuters
Last month BNP Paribas, France's largest bank, was fined 8.8 billion dollars after reaching a settlement with the US justice system in which it pleaded guilty to violating US economic sanctions against several countries, including Iran and Syria and Sudan. The guilty plea is crucial for the bank's shareholders for it could allow them to begin legal proceedings against those responsible for incurring the fine, a record in such prosecutions in the US. As Mediapart economic affairs writer Philippe Riès details in this analysis of the potential case against BNP Paribas senior management, all eyes are now on the bank's principal shareholder – the Belgian state.   
French finance minister Michel Sapin calls for 'rebalancing' of the currencies used for global payments after US fined BNP Parisbas bank.
Initial reaction is muted in Paris as the $8.9 billion and other US penalties against France's largest bank are slightly less tough than forecast.
President Hollande talks with Angela Merkel amid fears that 'disproportionate' action against its biggest bank could pose risks to banking system.
French president says he will raise issue with US president who is flying in for talks in Paris ahead of Friday's D-Day commemorations.
Row over sale of warships to Russia and US fine for French bank have cooled relations ahead of presidential meeting on Normandy beach.
Foreign minister Laurent Fabius said proposed fine for alleged sanctions busting by French bank was an 'unfair and unilateral decision'.
Managers were shown a motivational video featuring a parody in which Adolf Hitler is portrayed as the boss of rival Deutsche Bank.
Ministers hail it as model for the rest of Europe as critics say it falls short of president's campaign pledge to get tough with financial sector.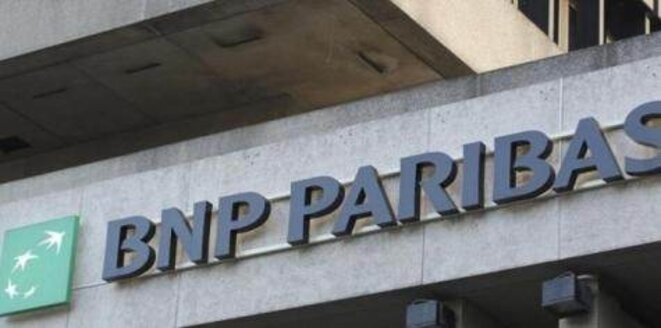 © Reuters
France's biggest listed bank, BNP Paribas, and largest in Europe, is set to be placed under formal investigation – one step short of charges being brought - in connection with suspected fraudulent handling of clients' investments in funds that channelled money to US fraudster Bernard Madoff, judicial sources have told Mediapart. A ruling by the Paris appeal court's investigatory chamber found that "Bernard Madoff's own responsibility does not rule out the possibility of fraudulent behaviour by intermediaries such as the BNP." The court cited documents from the US liquidator of the Madoff group, concluding that "it now seems that the bank received millions of dollars in exchange for services that were never provided and while it was in possession of information […] which should have prompted it to investigate BLMIS [Bernard L. Madoff Investment Securities]". The ruling has relaunched an investigation that now threatens the bank with major legal consequences. Laurent Mauduit reports.