Jean-Paul Enthoven, 71, has publicly disowned his equally famous son Raphaël, not for previously stealing his ex-girlfriend Carla Bruni, but for writing a book he says has left him 'heartbroken', slamming it for revealing people's private lives in public.
A forthcoming book by French publisher Vanessa Springora in which she gives a disturbing account of how in the 1980s she became mentally and sexually abused at the age of 14 by acclaimed author Gabriel Matzneff, then aged 50, a self-confessed paedophile who groomed young girls and boys, is shaking Paris literary circles which previously gave him support and protection.
In a series of interviews to promote his first book after leaving power last year when he was succeeded by Emmanuel Macron, his economy minister who some had maintained was his dauphin, former French president François Hollande accused the new head of state of deepening social inequalities through tax cuts that help the wealthy and business corporations.
Gabrielle Deydier, 38, who is 1m53 tall and weighs 150 kilos, has been propelled into the French media spotlight with her book published this year about what it is like to be distinctly obese in a country where the condition is a barrier to employment and prompts insults from strangers, and which led her to consider suicide before penning her account of 'grossophobia' which she says 'saved my life'.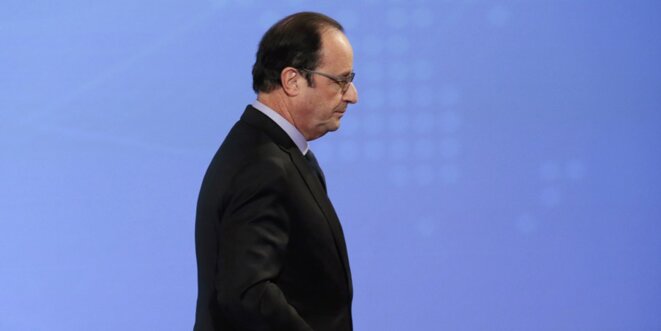 François Hollande: leaving by the back door? © Reuters
Just when President François Hollande's chances for re-election next year appeared as low as they could ever get, they fell even lower still after the publication last week of a book of interviews in which he launches a series of scathing attacks on a wide number of people ranging from the judiciary to footballers, his political opponents to his allies, and the rebels on the Left of his Socialist Party. Amid the outrage caused by his comments, Hollande's remaining allies in the party view the book as the last straw in a long-running series of blunders that now make him, in the words of one socialist senator, "indefensible". Lénaïg Bredoux and Christophe Gueugneau report on the fury and dismay of socialist MPs and members of government.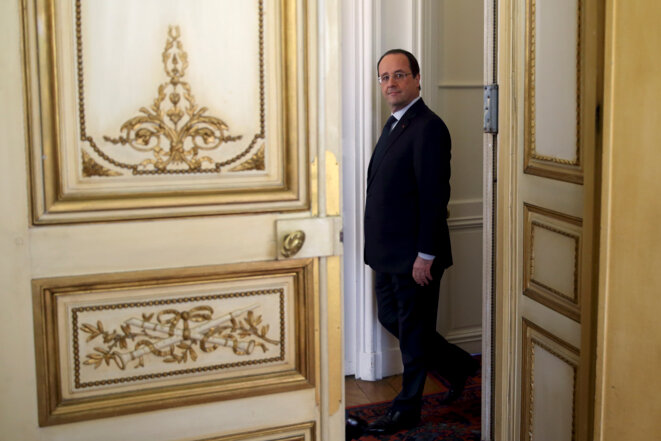 François Hollande inside the Elysée Palace. © Reuters
A book published in France this week presents a long series of 'fireside' conversations over several years between President François Hollande and two journalists from French daily Le Monde . The book, Un président ne devrait pas dire ça ("A president shouldn't say that…"), has caused a storm of controversy, notably over Hollande's attacks on the "cowardly" higher ranks of the French judiciary and which prompted an embarrassed admission of "regret" by the president on Friday over his comments. But, Mediapart investigative journalists Fabrice Arfi and Mathilde Mathieu argue here, the book is especially revelatory of Hollande's surprising approach to the catalogue of corruption scams which have shaken the French political establishment over recent years.  For he evidently regards them more in terms of their electoral consequences or the negative fallout upon himself than scandals that raise grave concern over the absence of probity in French politics.
In a book of conversations with journalists to be published Thursday, the French president claimed his former partner Valérie Trierweiler betrayed him by misconstruing his description of the poor as 'toothless', but on Wednesday she revealed what she said was a text message from him using the term in a derogatory manner.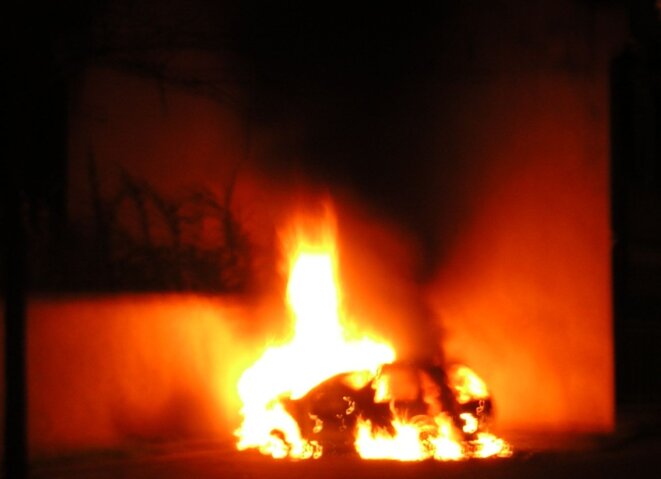 A torched car during riots in Strasbourg in 2005.
Romain Pudal is a sociologist with the French National Centre for Scientific Research (CNRS) and also, since 2002, a voluntary firefighter. Last month he published an ethnographic study of his fellow firefighters in which he opens up a world that, beyond the clichés and folklore, is largely little understood in both its composition and outlook. Joseph Confavreux argues that Pudal's book, which he presents here, makes for edifying reading on the political and social tensions that grip contemporary France, and also on the fragmentation of its lower social classes.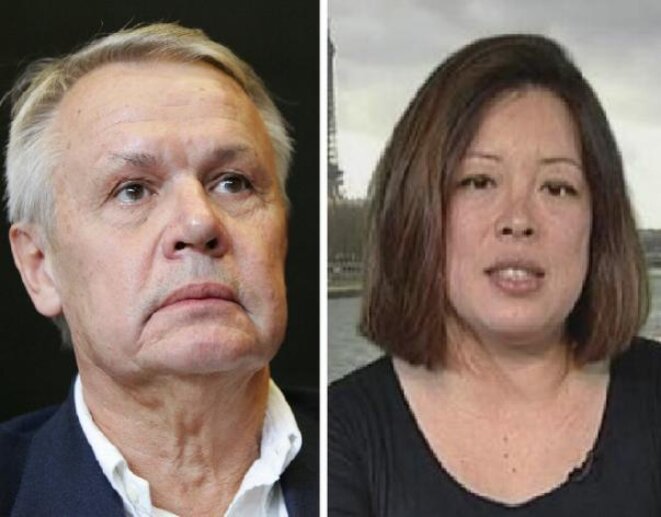 © DR.
In a case as bizarre as it is unusual, two French journalists were last month arrested in a luxurious Paris hotel on suspicion of the attempted blackmail of Morocco's King Mohammed VI. Éric Laurent and Catherine Graciet are accused by the Moroccan authorities of demanding 3 million euros in exchange for not publishing their book of damaging revelations about the Rabat regime. Mediapart has obtained access to documents from the French judicial investigation which demonstrate that the case is far more complex than it first appeared. Sting or set-up? Michel Deléan reports.
Two writers face probe after allegedly asking for money in exchange for not publishing 'damaging' book about King Mohammed VI.
Film based on former First Lady's scathing memoir about her stormy relationship with president will be produced by a close friend.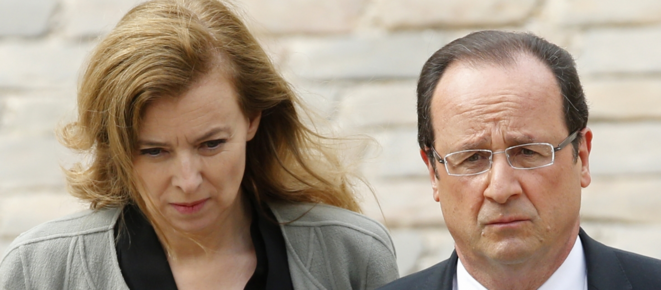 François Hollande et Valérie Trierweiler. © Reuters
The publication of former 'First Lady' Valérie Trierweiler's book about her relationship with President François Hollande and their bitter break-up has provoked a media storm in France. Ordinarily, says Mediapart's editor François Bonnet, one would not be interested in the "bourgeois vaudeville" on show in 'Merci pour ce moment'. Except for the fact that its description of the president's failings – his insincerity, political calculations and even lies – chime exactly with the recent statements of a string of politicians and former ministers who have worked closely with Hollande in government. In this respect, argues François Bonnet, the book provides the missing link in the story of François Hollande's "descent into hell", leads to some important political questions and helps highlight how France has now become, in effect, a neoliberal monarchy.
Beleaguered president says he was 'elected for five years by the French people' and that serving the poor is the 'reason for my existence'.
Valérie Trierweiler's claim that in private François Hollande jokingly refers to poor as 'the toothless' set to damage socialist leader.