School for judges: the École nationale de la magistrature (ENM) at Bordeaux. © Valentino BELLONI / Hans Lucas via AFP
Documents seen by Mediapart reveal that some students at the school where France's future judges and prosecutors are trained used racist language on a private online document. The comments made by the students, who are poised to graduate from the École Nationale de la Magistrature and start their careers, include "France for the French" and "Arabs Out". The college's authorities informed prosecutors in Bordeaux who have now opened a criminal investigation. David Perrotin reports.
The space debris was spotted falling to Earth near Bordeaux but astronomer admits it is a 'needle in a haystack' search.
New limits on gatherings are being introduced around Marseille and in the south-western city of Bordeaux, two major virus hot sports.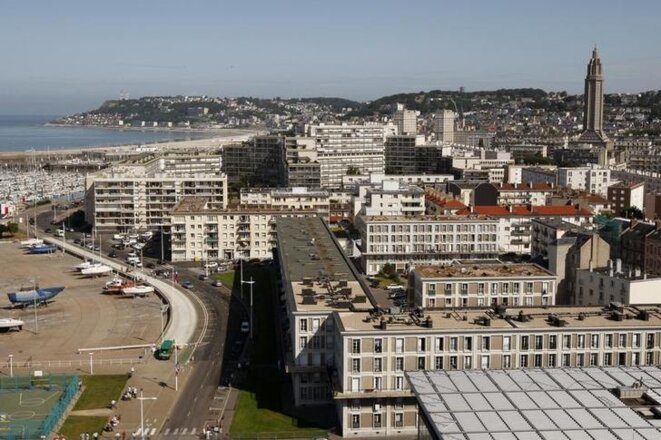 An aerial view of Le Havre from 2009. © Reuters
France's west coast port cities of Bordeaux, La Rochelle and Le Havre followed in the footsteps of Nantes by amassing much of their wealth from the Atlantic slave trade. Yet unlike in Nantes, in these three cities this history remains largely forgotten or hidden from view. And as Lucie Delaporte reports, in the forthcoming local elections which take place on March 15th and March 22nd, neither current councillors nor many candidates seem much inclined to revive these painful memories.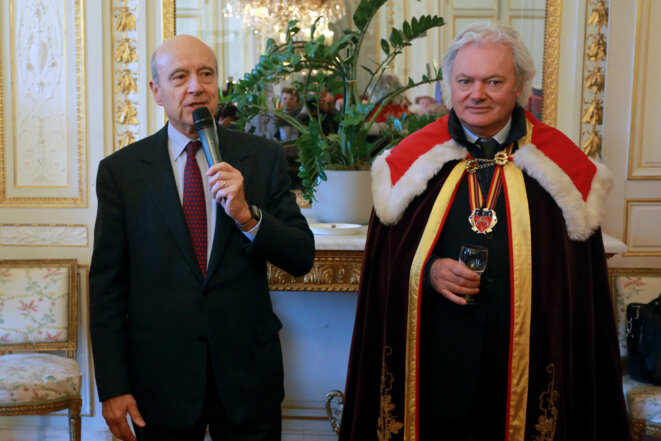 Former prime minister and ex-mayor of Bordeaux Alain Juppé and one of the two winemakers in the case, Hubert de Boüard in, 2016. © AFP
Two leading names in winemaking in the prestigious wine area of Saint-Émilion in the Bordeaux region of south-west France have been accused of an illegal conflict of interest. A judge sent Hubert de Boüard de Laforest and Philippe Castéja for trial over claims that they had helped set the rules over who could qualify as a top-ranking Saint-Émilion wine producer, rules from which they themselves benefited. However, in a new and unusual twist after many years of legal procedure, local prosecutors have appealed against the judge's decision to send the two influential men for trial. Mediapart's legal affairs correspondent Michel Deléan explains the background to the case.
Two Chinese nationals in Paris, and another in Bordeaux, are being treated in hospitals after being diagnosed with the deadly coronavirus, confirmed the French health ministry, which announced on Saturday that several others are being monitored for the virus which has killed 41 people and infected an estimated 1,400 others since its discovery in the Chinese city of Wuhan in December.
The notion of 'anti-White racism' is an ideological construct aimed at downplaying the systemic, social and cultural racism endured by black people and people of North African origin in France. Mediapart publishing editor Edwy Plenel says that its emergence in public debate is a sign of how France has failed to face up to the issue of colonialism, to both its long past and its persistence today.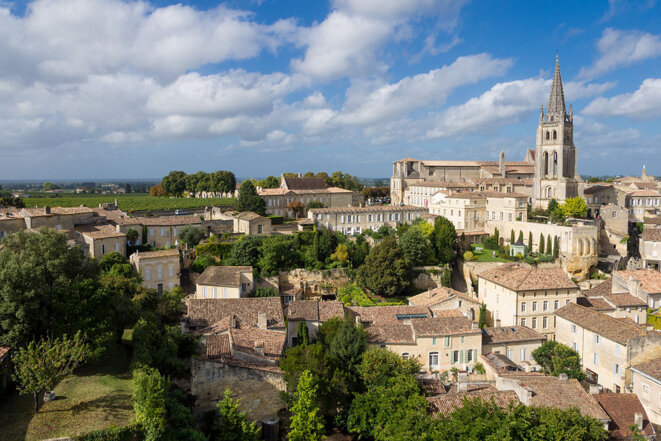 The medieval village of Saint-Émilion, one of the most prestigious wine areas in France.
French journalist and author Ixchel Delaporte spent a year investigating the wine industry in the Médoc region near Bordeaux in south-west France. It produces some of the most prestigious – and expensive – wines not just in France but anywhere in the world. Yet the journalist's book on her experiences and discoveries reveals a deep chasm between the impoverished local workers, many of them seasonal and occasional staff, and often suffering from poor health and living in substandard accommodation, and the glittering world of the small but powerful elite who control the major vineyards. Mediapart's Joseph Confavreux reports.
A London-bound Ryanair plane with 149 passengers on board was seized by the French authorities at Bordeaux airport on Friday because the Irish low-cost airline had failed to repay more than 500,000 euros it had received in undue subsidies from local government, which it finally settled several hours later.
World 800m champion Pierre-Ambroise Bosse says he sustained 'multiple facial fractures' after a vicious late-night attack.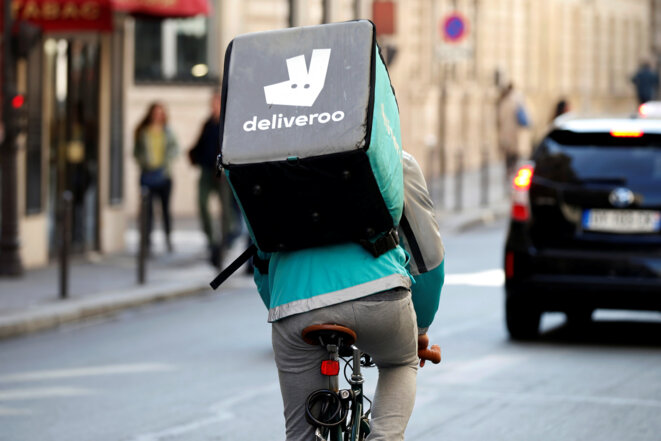 A Deliveroo courier in Paris, April 2017. © Reuters/Charles Platiau
The meal delivery company Deliveroo, which uses 7,500 couriers across France, is ending its system of paying its riders by the hour. This has led to protests from many of the food couriers who say they will end up earning hundreds of euros a month less. As Dan Israel reports, the move also shines a light on the precarious livelihoods of those working in this and other sections of the 'gig' economy.
Wine-makers in several regions, notably that of Bordeaux, are nervously anticipating the crucial June flowering phase, hoping that pollination will occur, after the most damaging frost in more than 25 years ravaged swathes of vinyards in April.
In a landmark ruling on Tuesday, five journalists from Mediapart and French weekly news magazine Le Point, together with the former butler of L'Oréal heiress Liliane Bettencourt, were cleared of invasion of privacy charges relating to the publication of the contents of secretly-recorded conversations between the billionaire and her close entourage of legal and financial advisors. The publication of the contents of the tapes, which lifted the lid on a web of corruption and manipulation, contributed to "debates of public and societal interest" and "without entering into elements of private life and family conflicts", concluded the magistrates in Bordeaux following the trial of the six defendants last November. The full text of their ruling is presented in this report by Mediapart legal affairs correspondent Michel Deléan.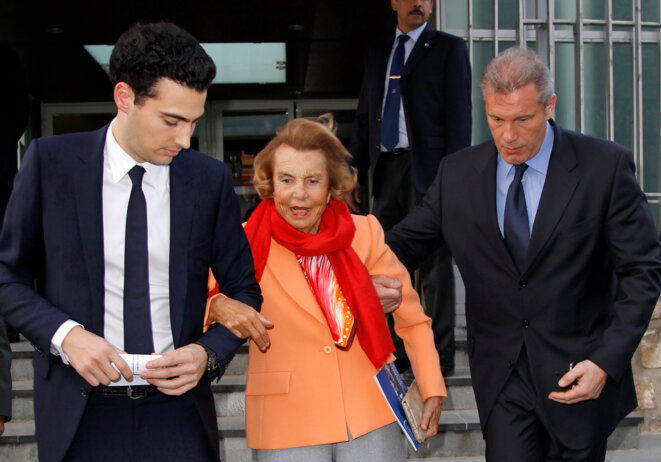 Liliane Bettencourt, le 29 mars 2012 © Reuters
This week, five journalists, including Mediapart editor-in-chief Edwy Plenel and Mediapart investigative reporter Fabrice Arfi, stand trial in Bordeaux on charges relating to the violation of personal privacy. The case centres on the publication by Mediapart in 2010 of extracts of secretly recorded conversations between L'Oréal heiress Liliane Bettencourt and her entourage of advisors which revealed a catalogue of corruption and manipulation surrounding the ageing billionaire and which led to the convictions of eight people earlier this year. Here, Fabrice Arfi denounces a trial that flouts press freedom laws and threatens the fundamental 'right to know'.