Related keywords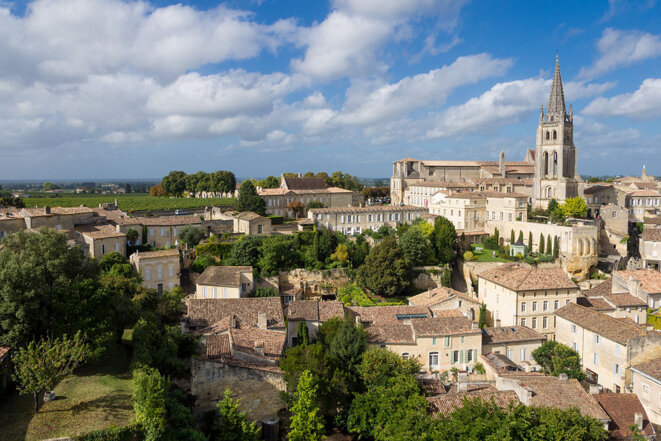 The medieval village of Saint-Émilion, one of the most prestigious wine areas in France.
French journalist and author Ixchel Delaporte spent a year investigating the wine industry in the Médoc region near Bordeaux in south-west France. It produces some of the most prestigious – and expensive – wines not just in France but anywhere in the world. Yet the journalist's book on her experiences and discoveries reveals a deep chasm between the impoverished local workers, many of them seasonal and occasional staff, and often suffering from poor health and living in substandard accommodation, and the glittering world of the small but powerful elite who control the major vineyards. Mediapart's Joseph Confavreux reports.
A London-bound Ryanair plane with 149 passengers on board was seized by the French authorities at Bordeaux airport on Friday because the Irish low-cost airline had failed to repay more than 500,000 euros it had received in undue subsidies from local government, which it finally settled several hours later.
World 800m champion Pierre-Ambroise Bosse says he sustained 'multiple facial fractures' after a vicious late-night attack.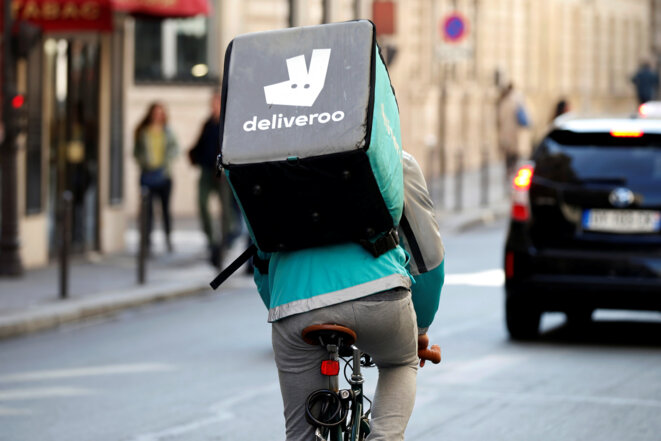 A Deliveroo courier in Paris, April 2017. © Reuters/Charles Platiau
The meal delivery company Deliveroo, which uses 7,500 couriers across France, is ending its system of paying its riders by the hour. This has led to protests from many of the food couriers who say they will end up earning hundreds of euros a month less. As Dan Israel reports, the move also shines a light on the precarious livelihoods of those working in this and other sections of the 'gig' economy.
Wine-makers in several regions, notably that of Bordeaux, are nervously anticipating the crucial June flowering phase, hoping that pollination will occur, after the most damaging frost in more than 25 years ravaged swathes of vinyards in April.
In a landmark ruling on Tuesday, five journalists from Mediapart and French weekly news magazine Le Point, together with the former butler of L'Oréal heiress Liliane Bettencourt, were cleared of invasion of privacy charges relating to the publication of the contents of secretly-recorded conversations between the billionaire and her close entourage of legal and financial advisors. The publication of the contents of the tapes, which lifted the lid on a web of corruption and manipulation, contributed to "debates of public and societal interest" and "without entering into elements of private life and family conflicts", concluded the magistrates in Bordeaux following the trial of the six defendants last November. The full text of their ruling is presented in this report by Mediapart legal affairs correspondent Michel Deléan.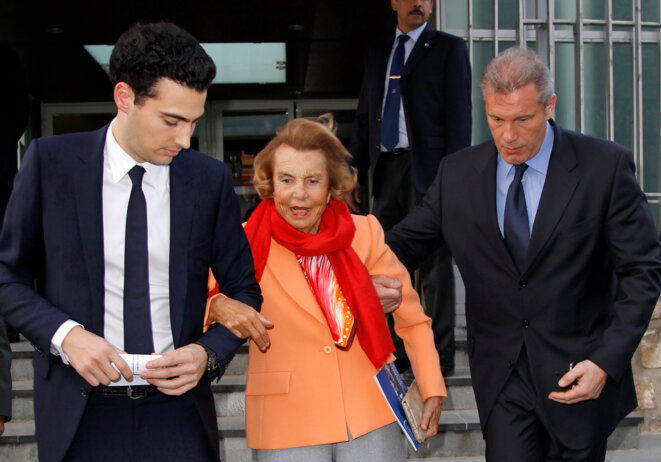 Liliane Bettencourt, le 29 mars 2012 © Reuters
This week, five journalists, including Mediapart editor-in-chief Edwy Plenel and Mediapart investigative reporter Fabrice Arfi, stand trial in Bordeaux on charges relating to the violation of personal privacy. The case centres on the publication by Mediapart in 2010 of extracts of secretly recorded conversations between L'Oréal heiress Liliane Bettencourt and her entourage of advisors which revealed a catalogue of corruption and manipulation surrounding the ageing billionaire and which led to the convictions of eight people earlier this year. Here, Fabrice Arfi denounces a trial that flouts press freedom laws and threatens the fundamental 'right to know'.
Norman Foster and his great French rival Jean Nouvel separately modernise two Bordeaux wine chateaux within spitting distance of one another.
Pine forest fires which began Friday had scorched about 400 hectares late Saturday when winds picked up, engaging several hundred firefighters.
Shop in Bordeaux has put up a sign stating male and female-only days for customers but owner says it is not 'compulsory'.
The man, convicted of manslaughter a decade ago, is suspected of killing Violet Price, whose mutilated body was found at two sites.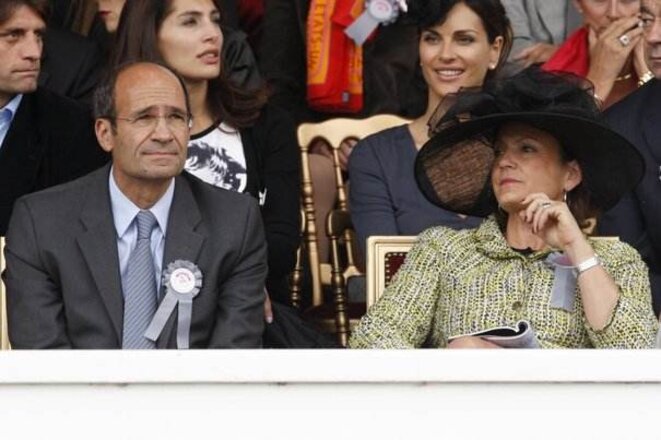 Eric et Florence Woerth
The trial this week of former minister and conservative UMP party treasurer Eric Woerth, charged alongside the former wealth investment manager of L'Oréal heiress and billionaire Liliane Bettencourt with influence peddling, provides a graphic account of backscratching and favour-mongering in the salons and private clubs of French high society and, more importantly, an unseemly intimacy between the political world and finance. Woerth is accused of arranging for Maistre to receive the Légion d'honneur – France's highest award of civil merit – in exchange for his hiring of Woerth's wife as a highly-paid advisor in Bettencourt's personal wealth investment company Clymène. If found guilty, the two men each face a maximum sentence of ten years in prison and a fine of 150,000 euros. Mediapart has gained access to the document prepared by magistrates summarising the evidence against the pair. Michel Deléan reports.
The Swedish player was caught on camera angrily shouting at an assistant referee after his Paris St-Germain team lost to Bordeaux on Sunday.
Staff at Joël Robuchon's new restaurant spoke of 15-hour shifts without a break, insults and, says one, being forced to drink salt water.