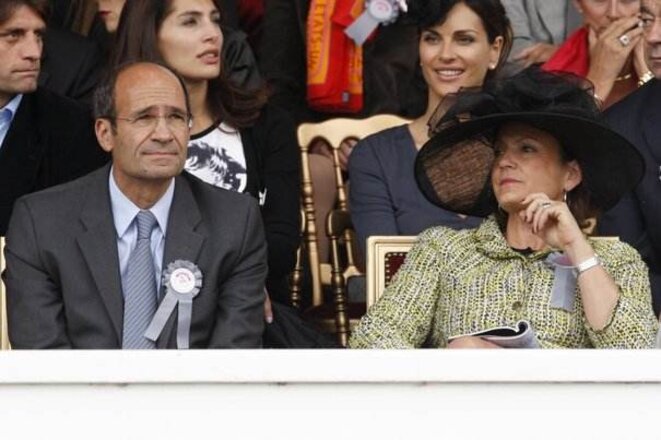 Eric et Florence Woerth
The trial this week of former minister and conservative UMP party treasurer Eric Woerth, charged alongside the former wealth investment manager of L'Oréal heiress and billionaire Liliane Bettencourt with influence peddling, provides a graphic account of backscratching and favour-mongering in the salons and private clubs of French high society and, more importantly, an unseemly intimacy between the political world and finance. Woerth is accused of arranging for Maistre to receive the Légion d'honneur – France's highest award of civil merit – in exchange for his hiring of Woerth's wife as a highly-paid advisor in Bettencourt's personal wealth investment company Clymène. If found guilty, the two men each face a maximum sentence of ten years in prison and a fine of 150,000 euros. Mediapart has gained access to the document prepared by magistrates summarising the evidence against the pair. Michel Deléan reports.
The Swedish player was caught on camera angrily shouting at an assistant referee after his Paris St-Germain team lost to Bordeaux on Sunday.
Staff at Joël Robuchon's new restaurant spoke of 15-hour shifts without a break, insults and, says one, being forced to drink salt water.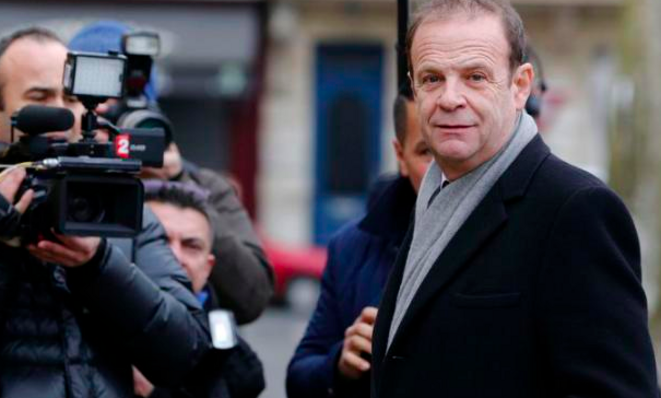 Defendant François-Marie Banier at court for the Bettencourt trial. © Reuters
After predictable procedural wrangles – plus some unforeseen delays – the long-awaited Bettencourt trial got under way in Bordeaux last week. Those on trial, who include a former minister in Nicolas Sarkozy's government, stand accused of either directly preying on the frailty of L'Oréal heiress Liliane Bettencourt or of profiting from it. Eight of the accused gave evidence during the week, all struggling to hide their dismay at being in the dock. The first was writer and photographer François-Marie Banier, a close confidant of Bettencourt from whom he received some 414 million euros, and who told the court he understands nothing about the world of money and business. "I'm not a spoilt child or a dandy," he insisted. Mediapart's legal affairs correspondent Michel Deléan was in court to witness the start of this extraordinary trial.
Former French player Willy Sagnol also implied that 'typical' footballers from Africa lack disclipline but are powerful and 'ready to fight'.
Despite a criminal conviction and failures as a prime minister, polls show Bordeaux mayor is country's most respected politician in office.
Thanks to a dry and warm September France's wine production could reach 46.5 million hectolitres in 2014, a rise of 10% on last year.
Bordeaux is first city to ban planned show by comedian Dieudonné after interior minister issues tough new guidelines to regional officials.
Mother sues couple who saw her drunk son and who 'laughed at him, filmed him with a smartphone and let him leave' rather than help him.
Lam Kok, owner of Hong Kong-based hotel group Brilliant, and three others feared dead in crash while touring the vinyard just hours after buying it.
Production forecasts lowered after rot due to wet weather causes grape losses, adding to damage from poor flowering and summer hailstorms.
Former president will not stand trial on allegations - which he denied - that he abused frailty of L'Oréal heiress to get election campaign funds.
A couple were found hanged and their children aged 13 and 16 had been poisoned, according to police who are investigating the family 'tragedy'.
Former president Nicolas Sarkozy has been dramatically placed under formal investigation for allegedly abusing the mental frailty of billionaire L'Oréal heiress Liliane Bettencourt. It followed a second round of questioning by judges in Bordeaux investigating the Bettencourt affair, which involves claims of political corruption and abuse of power. The news has caused fury on the Right, however, who insist that it is a politically-motivated decision coming just days after the resignation of budget minister Jérôme Cahuzac, who is also facing an investigation.
The wine estate near Bordeaux will not release a 2012 vintage of its famous sweet Sauternes wine after heavy rains spoiled quality of harvest.