Keyword: Brice Horetefeux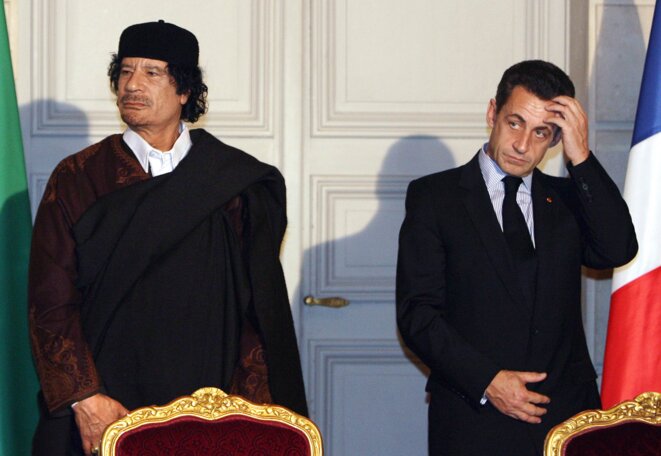 © Reuters
Mediapart can reveal compelling new evidence that President Nicolas Sarkozy's successful 2007 election campaign was partly funded by former Libyan dictator Muammar Gaddafi. A document signed by a senior figure in Libya in 2006 and recently obtained by Mediapart states that the regime approved a payment of 50 million euros to back Sarkozy's campaign, following a meeting with one of his most trusted political allies. The explosive revelation is certain to fuel calls for a full-scale enquiry into the funding of the president's last election campaign. Fabrice Arfi and Karl Laske report.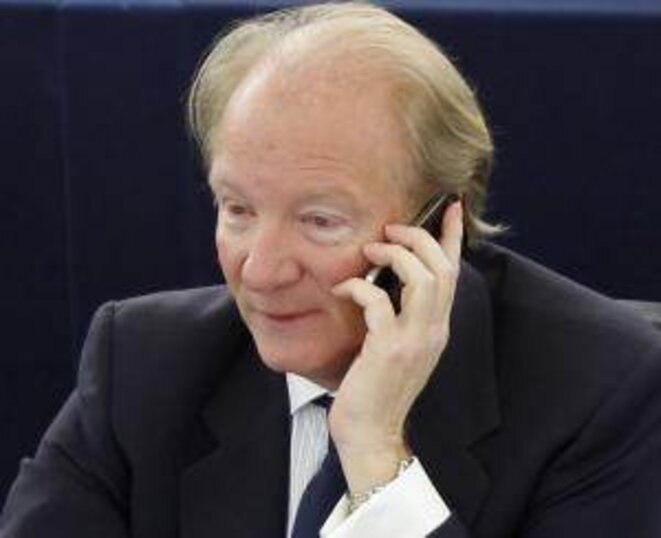 © Reuters
Mediapart has obtained new information that further suggests a key suspect in an investigation into the illegal political funding scandal, known as the Karachi Affair, was given confidential details of evidence from the enquiry by one of President Nicolas Sarkozy's closest aides, former interior minister Brice Hortefeux (pictured). The fresh twist in the affair counters earlier statements by Hortefeux denying that he had had illegal access to the investigating file and had passed on secret details of a witness statement to Thierry Gaubert, a former advisor to Sarkozy now placed under formal investigation for suspected embezzlement. Fabrice Arfi and Karl Laske report.
In July, Mediapart began the publication of a series of investigative articles about the very close and longstanding links between Franco-Lebanese arms dealer Ziad Takieddine and the inner circle of advisors and aides surrounding Nicolas Sarkozy - before and after he became French president. Takieddine is a key witness in an ongoing French judicial probe into suspected illegal party financing through commissions paid in a major French weapons sale, and Mediapart's revelations raise disturbing questions about other deals he was involved in. In a brief interview with Mediapart in July, Takieddine declared: "I'm a clean man and you're dirty. You're one of the filthy who are most productive in the muck." Here, Mediapart Editor-in-Chief Edwy Plenel sets out the key issues exposed by the investigations, and argues why an unprecedented chain of corruption is strangling France's institutions.