Related keywords
Former president had appealed against decision to send him to trial over charges of illegal campaign financing, in so-called 'Bygmalion affair'. 
Prosecution claims the former French president "knowingly" went over the €22.5m campaign spending limit in his 2012 election defeat.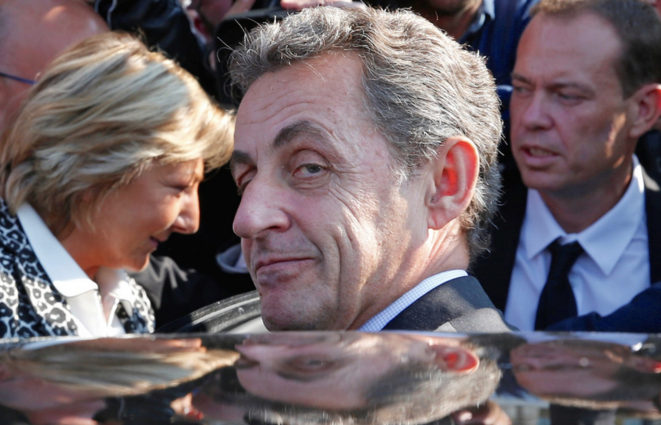 Under fire: Nicolas Sarkozy in Calais, September 21, 2016. © Reuters
For a long time Nicolas Sarkozy's former allies avoided personal attacks on the former president, even after they had become his political adversaries in the contest to choose the Right's presidential candidate for 2017. Now, however, the gloves are off and some on the Right are openly talking about the string of political and financial scandals in which the ex-president is currently embroiled. For the first time, report Ellen Salvi and Mathilde Mathieu, Sarkozy now looks politically vulnerable to the sheer weight of the scandals and criticism bearing down on him.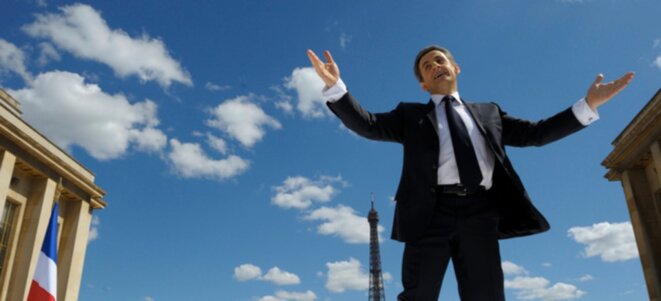 Facing trial? Former president Nicolas Sarkozy will learn his fate soon.
The French prosecution authorities say the former president should face court proceedings over his role in the "illegal" funding of his failed 2012 presidential election campaign which spent more than double the legal spending limit. It is now for the investigating judges to have the final say as to whether Sarkzoy and others should finally face trial or not. If he is sent for trial it will be a potential blow to the ex-president's political hopes ahead of the 2017 presidential election in which he hopes to be a candidate. But, crucially, any such trial would not be scheduled before next May's election – and if Sarkozy is elected president it would be postponed until 2022 at the earliest. Mathilde Mathieu reports.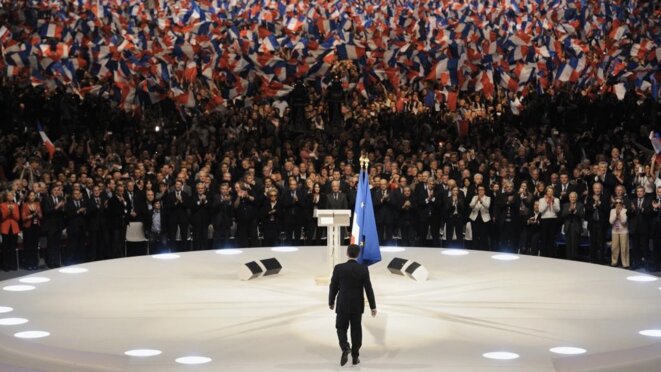 Nicolas Sarkozy's 2012 election campaign spent nearly 46 million euros. © Reuters
An expert report has revealed for the first time the full extent of the massive overspend by Nicolas Sarkozy's failed election campaign in 2012. The document, seen by Mediapart, shows that the former president's campaign spent a total of nearly 46 million euros – double the fixed ceiling for a presidential candidate. The overspend includes a 'forgotten' 8.2 million euros whose existence only came to light late in 2015. Mathilde Mathieu reports.
Judges placed the former president under investigation - one step short of being charged - for 'suspected illegal financing' of his 2012 campaign.
The former deputy director of Sarkozy's 2012 presidential election campaign said the latter has lied over his knowledge of account fixing scandal.
The lawyer, MP and state prefect bring to 25 the number of the former president's allies being probed over various finance-related scandals.
Jean-François Copé, former head of the UMP, is under formal investigation for misuse of funds after party paid Sarkozy's election fine.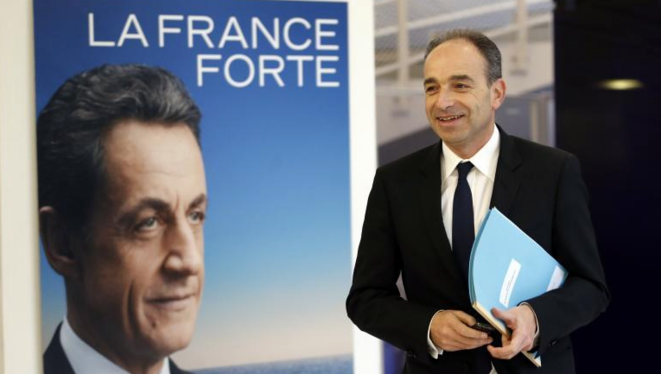 © Reuters
In recent days six people have been placed under formal investigation in connection with the presidential election financial scandal that is rocking the main right-wing opposition party, the UMP. Judges are investigating a system of fake invoicing by communications firm Bygmalion in 2012 in which they unlawfully billed the UMP rather than Nicolas Sarkozy's election team for work they did  organising campaign rallies. This was apparently done to avoid the Sarkozy campaign breaching strict rules on how much presidential candidates can spend. This growing scandal is now potentially a major threat to Sarkozy's political comeback, though the former president himself claims he knew nothing of the affair or even the name Bygmalion at the time. Here Mathilde Mathieu, Ellen Salvi and Marine Turchi give a guide to the main players in the so-called Bygmalion affair and the issues at stake.
Trio probed for forgery and abuse of trust in connection with Bygmalion affair concerning Sarkozy's 2012 election campaign.
The trio worked for PR firm Bygmalion and a subsidiary which organised events for former president's failed re-election bid in 2012.
The arrests are part of a fraud investigation into an events firm employed by the UMP party during Nicolas Sarkozy's 2012 election campaign.
Following 'active corruption' claims, a fresh investigation is looking into the financing of former president's failed 2012 re-election bid.