Related keywords
A Chinese foreign ministry spokeswoman said France's call, along with other Western governments, for Beijing to release two Canadians arrested after Canada detained the chief financial officer of Chinese telecoms giant Huawei as 'strange' and 'very bad in the eyes of the Chinese people'.
France and Germany have reacted strongly at a decision by US President Donald Trump to withdraw his support for the concluding joint statement issued by the Group of Seven summit in Canada of leading world economic powers, with a French presidential source calling it an act of 'incoherence and inconsistency' and the German foreign minister saying trust had been 'lost'. 
Inquiry was requested by passengers on board Paris to Los Angeles flight last September which had to make an emergency landing in Canada.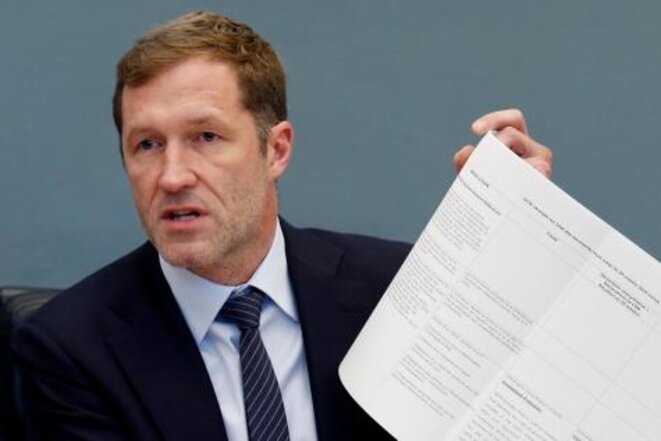 'Non': Walloon leader Paul Magnette rejects the CETA deal in its current form. © Reuters
The Comprehensive Economic and Trade Agreement or CETA trade deal between the European Union and Canada was in deep trouble after the Belgian region of Wallonia refused to accept it, despite strong efforts behind the scenes by neighbouring France to put pressure on the French-speaking area. Finally a last-minute deal was reached on Thursday October 27th, but came too late to allow Canada's prime minister Justin Trudeau to fly to Brussels to sign the deal at a summit that has now been postponed. Martine Orange looks at how a small Belgian region became a focal point of opposition to a trade deal many fear will act as a Trojan horse for North American multinationals.
The French government was initially enthusiastic about the free trade agreement being negotiated between the European Union and the United States. However in recent months Paris, and in particular overseas trade minister Matthias Fekl, has taken a tougher line on the so-called TAFTA deal. Talks on the agreement resume in New York on Monday April 25th, while the day before President Barack Obama will raise the issue with German chancellor Angela Merkel in Berlin. But as Ludovic Lamant reports, the chances of a deal being struck before the end of Obama's term of office look increasingly remote.
Canadian officials said they had evaluated beef inspection system and are confident products are safe despite case of mad cow disease in France.
The Mistral-class helicopter carriers built for deal with Russia that was annulled by embargo over Crimea conflict, could now go to Egypt and India.
Unusually for a French president, François Hollande began trip in oil-rich Alberta rather than in the French-speaking eastern part of Canada.
Since the economic meltdown six years ago French immigration to Canada has exploded, with 34,619 new residents between 2008 and 2012.
Probe focuses on the €1.8 billion purchase by France's state-controlled nuclear firm Areva of UraMin at height of demand for enriched uranium.
What do Canadian conservative premier Stephen Harper and French socialist president François Hollande have in common? Quebec.
A 29 year-old Canadian porn actor wanted for the murder and dismemberment of his lover has been traced to several locations in and around Paris.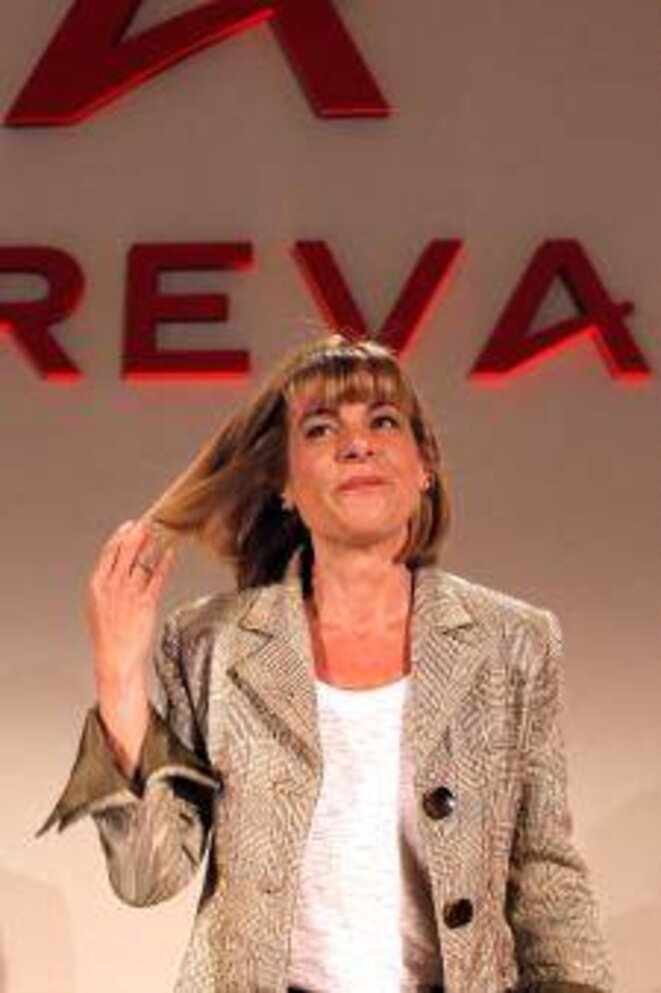 © Reuters
When French publicly-owned nuclear giant Areva bought Canadian mining company UraMin in 2007, it boasted of having secured major uranium deposits in Africa. But five years on, no uranium has ever been mined there, and Areva has had to write off nearly 2 billion euros in its accounts. Here, Martine Orange investigates the roots of the fiasco and attempts to cover up what promises to become a major industrial scandal, along with the intrigue surrounding the company's sacked and furious CEO Anne Lauvergeon (pictured).