Related keywords
The 38-year-old former French economy minister, who left the socialist government in August and who claims his politics are anchored neither on the Left nor Right, announced Wednesday that he will stand in next spring's presidential elections.
The former socialist economy minister who left government after criticising austerity policies said François Hollande's presidency left 'a feeling of waste'.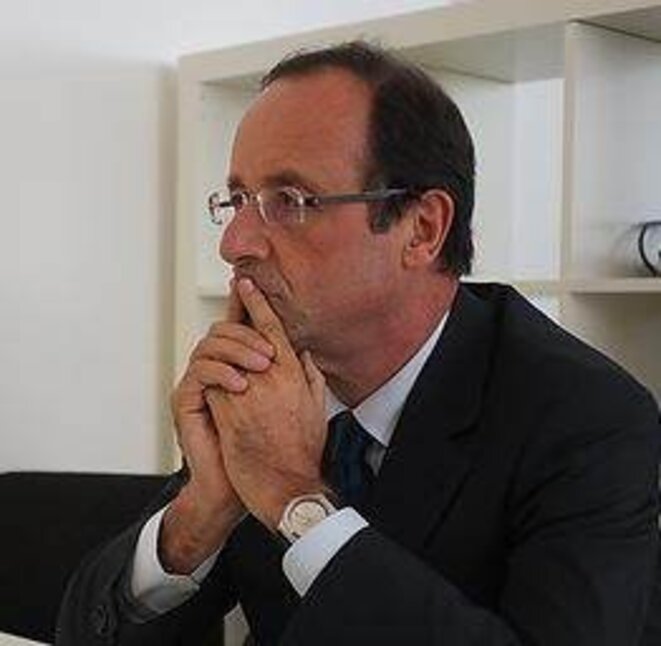 © TC/MP
With 100 days to go before the first round of the French presidential elections, Socialist Party candidate François Hollande (pictured) is still baffling observers and rivals alike. In the wings for over a year now, Hollande has pulled off a tour de force by imposing his slow tempo on the political debate, displaying a singular virtuosity in the art of fuzziness. Stéphane Alliès takes a closer look at the strategy of the man who hopes to become France's first socialist president since 1995.