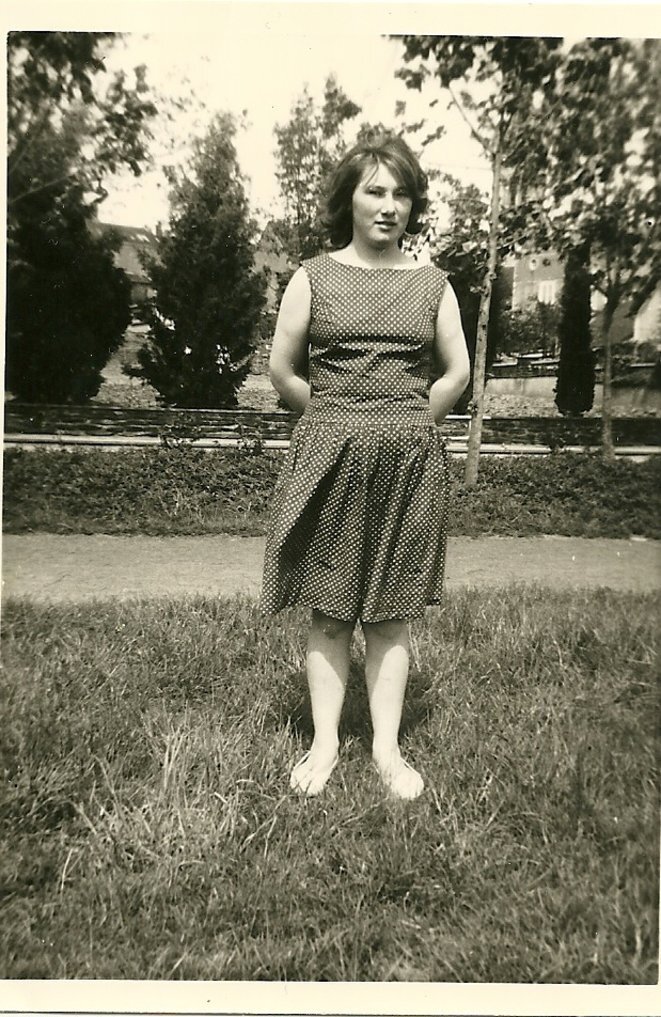 Éveline Le Bris, one of the alleged victims of the Sisters of the Good Shepherd, pictured here at its institution in Angers, north-west France, July 21st 1963. © SB
During the 1950s and 1960s in France, thousands of young girls considered to be from problem backgrounds were placed in care in institutions run by the nuns of the Congregation of Our Lady of Charity of the Good Shepherd, a Catholic order whose vocation was to ensure their welfare. A recently created association of those once sent to the hostels is now demanding recognition and compensation for the violence they say they suffered at the hands of the nuns, including physical and mental abuse and forced labour. But, as Sarah Boucault reports, the order is proving less than enthusiastic at opening up its potentially incriminating archives to public scrutiny.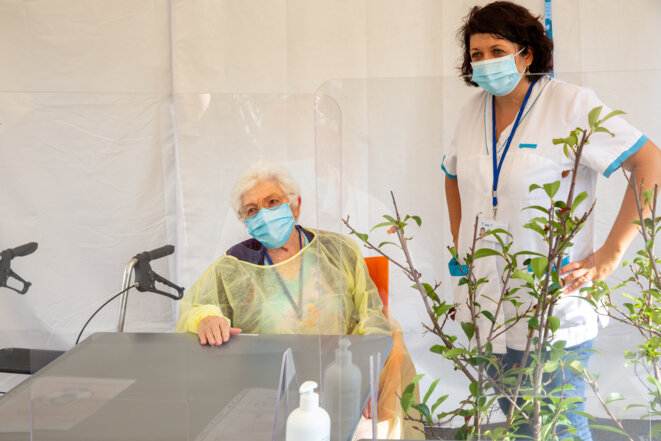 Rules have been put in place to allow visits to take place in care homes, as here in Nice in the south of France. © Hans Lucas via AFP
France's care home sector, which was on the front line of the Covid-19 crisis in the early part of the year, is now bracing itself for the second wave. A number of residential homes are already closed to visitors and in some areas staff have had to stop relatives climbing in through windows to see their loved ones. Amid the fear and anxiety about the rapid return of the Coronavirus, there is also growing bitterness among both care home staff and domestic carers that they have once again been overlooked. Angry representatives point out that their working conditions and pay have not been given the same priority as those of hospital staff. Mathilde Goanec reports.

Residents confined to a care home in Nice in the south of France, April 21st 2020. © Arié Botbol / Hans Lucas via AFP
An investigation by Mediapart has shown how a lack of doctors has been a contributory factor in the major problems faced in many of France's care homes during the coronavirus epidemic, with medical staff themselves falling ill to the virus. In some cases replacement doctors were turned away from care homes because of the apparent risk of spreading the disease, and death certificates have been signed remotely by doctors who have not physically examined the deceased. In the Paris region in particular the problems were compounded because the health authority took too long to realise the scale of the problem in nursing homes and how many people were dying in them. It was then slow to react to the situation, to the frustration and anger of both healthcare professionals and the relatives of those who died. Mathilde Goanec and Pascale Pascariello report.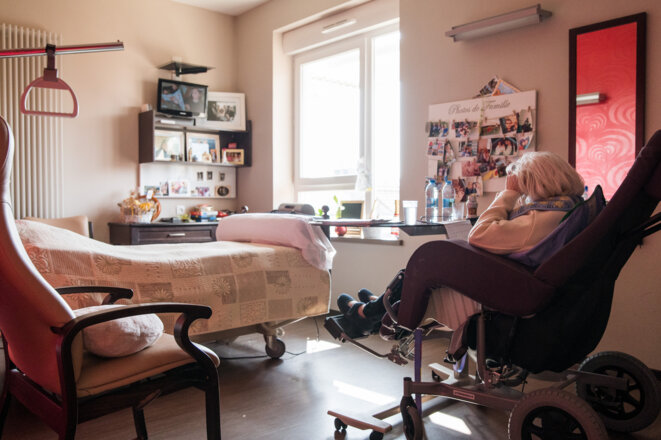 A resident reads in her room at a care home in Marchiennes, northern France, March 27th 2020; the residents are confined in their rooms to stop the virus spreading. © Julie Sebadelha /AFP
The type of healthcare to be administered and the rules surrounding the physical and chemical restraint of some residents in France's care homes have been been urgently reviewed since the start of the coronavirus pandemic, prompting anger from some carers. They fear many residents who do not get the virus could suffer as a result, and that some who do could die "painful deaths" because of administrative delays, or be affected by a growing shortage of medicines. There is dismay, too, that these establishment are once again being treated as the poor relation in France's social and healthcare system. According to the government's incomplete figures some 2,189 deaths "linked to Covid" have occurred in the country's nursing homes since March 1st. Mathilde Goanec reports.
Care workers mounted nationwide protests on Tuesday complaining they are under increasing pressure to cut corners on feeding, cleaning and hygiene care for those living in France's 7,000 nursing homes, and denouncing a government reform of elderly care as further threatening jobs and the quality of services.