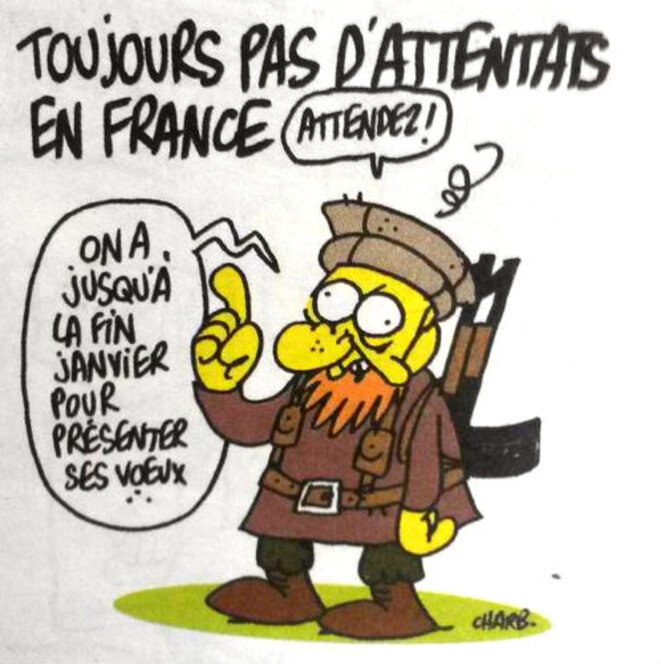 Un des derniers dessins de Charb, publié le 7 janvir 2014 © Charb
The attack by gunmen on the offices of Charlie Hebdo on Wednesday came almost nine years after the French satirical magazine found itself at the centre of a fierce controversy for first reproducing in France the so-called 'Prophet Muhammad caricatures' originally published in a Danish newspaper. Charlie Hebdo has since continued to publish cartoons that mock Islamic fundamentalism, prompting the anger of a section of Muslims in France and abroad, and which led to a devastating firebomb attack on its offices in 2011. The magazine has regularly defended its position as that of a satirical publication that is equally irreverent towards the hypocrisies of all religions. Dan Israel traces the bitter background to Wednesday's horrific outrage.
French embassies around the Islamic close following satirical magazine Charlie Hebdo's publication of caricatures of Prophet Mohammed.