Keyword: Catherine Deneuve
Related keywords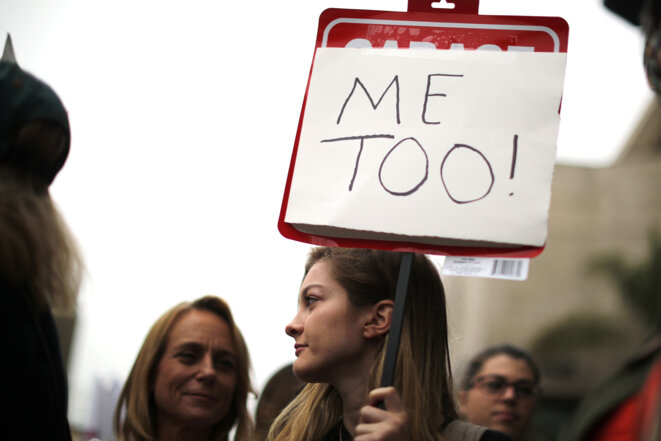 Why has the #MeToo movement not had such an impact in France as it has had in America? © Reuters
The different ways in which the two countries have reacted to the #MeToo movement has been striking. In the United States there was a strong and powerful response whereas in France there has been a backlash, in some quarters. To find out why France has been slower to embrace this movement, which began a year ago, Mediapart asked women who had supported or led the campaign on this side of the Atlantic. Marine Turchi reports.
French actress Catherine Deneuve, who last week sparked a feminist backlash as one of 100 prominent women who signed an open letter denouncing a new 'puritanism' sparked by recent sexual harassment scandals, has apologised to victims of 'hideous acts' who might have felt hurt by her stand.
The actress and 99 other women signed an article in Le Monde in which they said parts of the campaign had been fuelled by 'hatred of men'.
The actress, 71, who's new film will open the Cannes Film Festival, says France no longer has true stars while no-ones are now in the limelight.
Around 60 big names, including rock stars, filmmakers and a former culture minister, call for 'real debate' over plans to outlaw paying for sex.