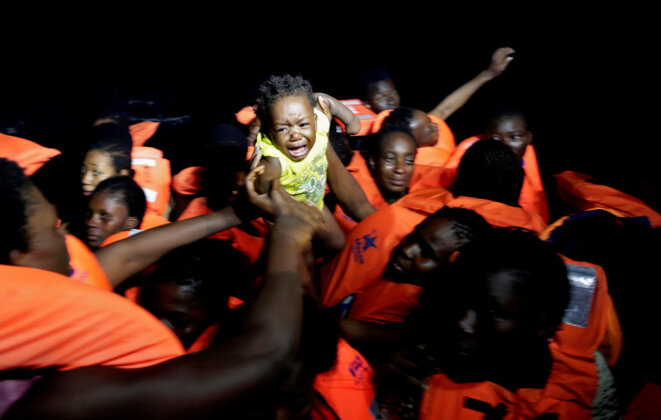 Migrants rescued from the Mediterranean Sea on October 20th 2016. © Reuters
Last week a court in Nice handed down a suspended prison sentence to a farmer convicted of helping the illegal entry of three Eritrean migrants into France. Meanwhile, the Italian authorities this month adopted a hostile approach to NGOs operating missions to rescue migrants from perilous conditions in the Mediterranean, accusing them of aiding illegal immigration. In this op-ed article, Mediapart publishing editor Edwy Plenel denounces what he says is an outrageous criminalisation of fundamental acts of humanity, which illustrates both moral bankruptcy and a gross ignorance of the reality behind the migrant crisis.
Court in Nice gave a a 3,000-euro suspended sentence on Cédric Herrou for meeting migrants on Italian soil to bring them to France.