Related keywords
Facebook has settled a longstanding legal battle with teacher Frédéric Durand whose post with a link to a thumbnail image of Gustave Courbet's famous 1866 oil painting 'L'Origine du Monde', which shows a woman's vagina, was censored, prompting Durand's suit against the US tech giant for infringing on his freedom of expression.
In July 2013, Mediapart was ordered by a French court to remove all its published articles that cited secret tape recordings made by the butler of Liliane Bettencourt which provided evidence of how the late heiress to the L'Oréal cosmetics giant, suffering from dementia, was despoiled of part of her wealth by her close entourage. The tapes were at the centre of what became known as the Bettencourt affair and led to the convictions of several of those involved in the scam. Yet the censorship of the contents of the recordings remains, and Mediapart has challenged the ruling before the European Court of Human Rights (ECHR). Mediapart publishing editor Edwy Plenel analyses here the French state's submission to the ECHR in defence of the censorship, and highlights its absurd and contradictory attempt to justify the violation of the right to know.

Facebook has apologised for removing a photo containing the bare breast of a woman undergoing a mammogram that was posted on a site run by French daily Le Monde fronting an article on breast cancer screening in France.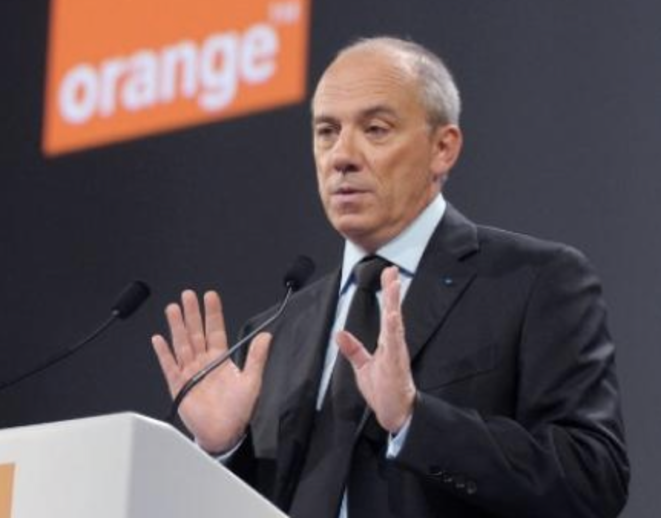 Stéphane Richard, le président d'Orange.
Frédérique Dumas, head of Orange Studio, the film production arm of French telecoms giant Orange and which has co-produced several major box office hits including The Artist, was called upon to abandon the funding of a biopic about the late fashion designer Yves Saint Laurent in order to protect the private interests of Orange CEO Stéphane Richard, according to documents obtained by Mediapart. The move was aimed as a favour for Pierre Bergé, a major shareholder of French daily Le Monde and president of its supervisory board, whose paper was at the time publishing an unflattering series of articles about Richard's implication in a high-profile judicial investigation into suspected fraud. Dumas, who refused to abandon the coproduction project, has since lost her job. Michaël Hajdenberg reports.