Related keywords
Voluntary centre will aim to reintegrate young French citizens who return from conflict zones such as Syria but who do not face prosecution.
But plan by interior minister attacked by charities who say it will resemble the notorious Sangatte Red Cross welcome centre closed in 2002.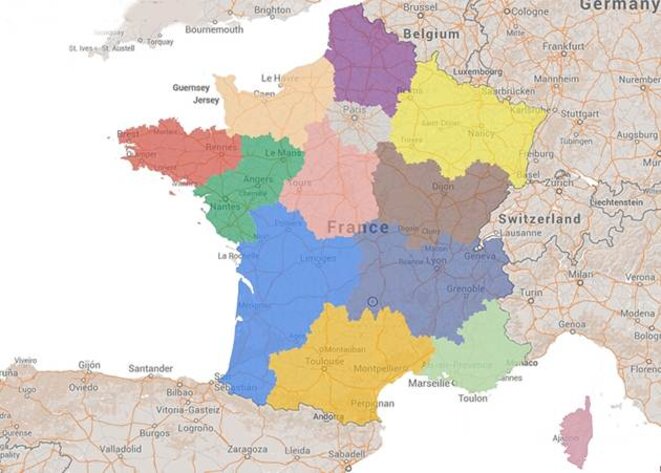 Since François Hollande personally redrew the map of France in June as part of his local government reforms, the shape of the country's regions have been amended several times. However, French MPs recently voted to approve the latest version of the regional boundary changes, which now seems likely to form the new face of France. Mediapart has examined this regional structure, which reduces the number of regions from the current 22 to 13, to see what impact it will have on demographics, economic growth and employment. It seems clear that one result of the reforms will be to increase the wealth of already well-off regions and leave isolated areas languishing even further behind. Yannick Sanchez reports.