Related keywords
Several ceremonies were held in Paris on Wednesday to mark the anniversary of the terrorist attacks in and around the capital on the evening of November 13th 2015, when 130 people died in a wave of shootings and bombings carried out by jihadists from the so-called Islamic State group.
French President Emmanuel Macron led a ceremony in Paris attended by more than 60 heads of state and dignitaries, including US President Donald Trump and his Russian counterpart Vladimir Putin, when he warned against the return of 'old demons' and issued a plea 'to prioritise peace over everything'.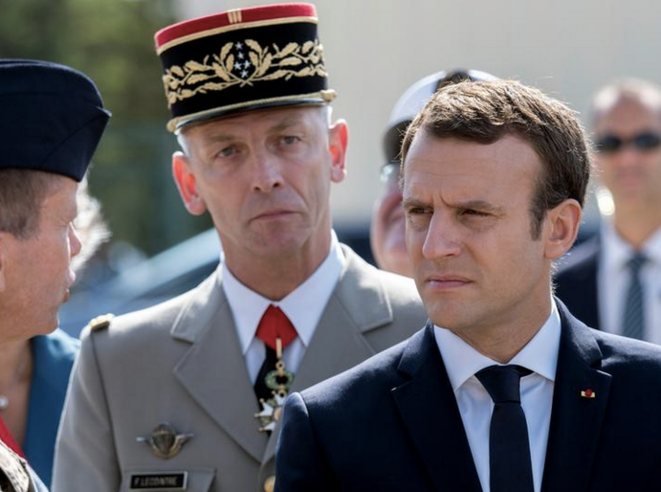 Emannuel Macron with General François Lecointre, chief of staff of France's armed forces, July 20th 2017. © Reuters
Among the several ceremonies marking the centenary of the WW1 Armistice signed on November 11th 1918, France's joint military chiefs of staff had planned a tribute, to be attended by President Emmanuel Macron, to the eight Marshals who fought in the Great War. The eight included Philippe Pétain, who led France's collaborationist Vichy regime during German occupation of the country from 1940 to 1944. Macron's office has made clear that the president will not attend any celebration of the disgraced figure, and said it is bewildered how such a ceremony "ended up" in the official presentation of Armistice centenary events without having been submitted for approval. Ellen Salvi reports.