Farmers in south-west France angry at parliament's approval of the 'CETA' EU-Canada trade deal, which they claim will threaten their livelihoods by allowing the importation of agricultural products that do not meet current EU standards, have attacked the offices of MPs from President Emmanuel Macron's LREM party by bricking up one and dumping manure outside another.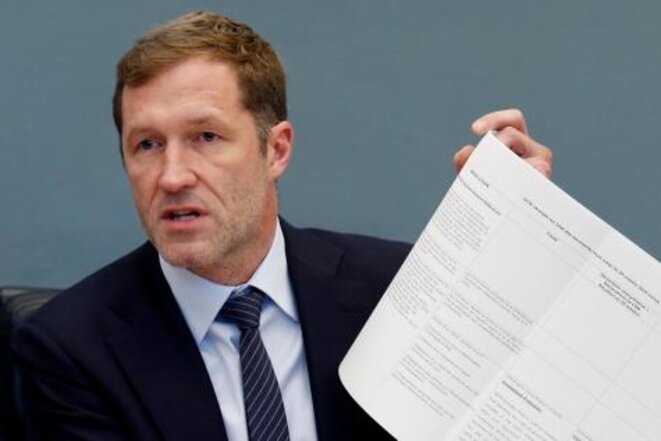 'Non': Walloon leader Paul Magnette rejects the CETA deal in its current form. © Reuters
The Comprehensive Economic and Trade Agreement or CETA trade deal between the European Union and Canada was in deep trouble after the Belgian region of Wallonia refused to accept it, despite strong efforts behind the scenes by neighbouring France to put pressure on the French-speaking area. Finally a last-minute deal was reached on Thursday October 27th, but came too late to allow Canada's prime minister Justin Trudeau to fly to Brussels to sign the deal at a summit that has now been postponed. Martine Orange looks at how a small Belgian region became a focal point of opposition to a trade deal many fear will act as a Trojan horse for North American multinationals.
The French government was initially enthusiastic about the free trade agreement being negotiated between the European Union and the United States. However in recent months Paris, and in particular overseas trade minister Matthias Fekl, has taken a tougher line on the so-called TAFTA deal. Talks on the agreement resume in New York on Monday April 25th, while the day before President Barack Obama will raise the issue with German chancellor Angela Merkel in Berlin. But as Ludovic Lamant reports, the chances of a deal being struck before the end of Obama's term of office look increasingly remote.