Related keywords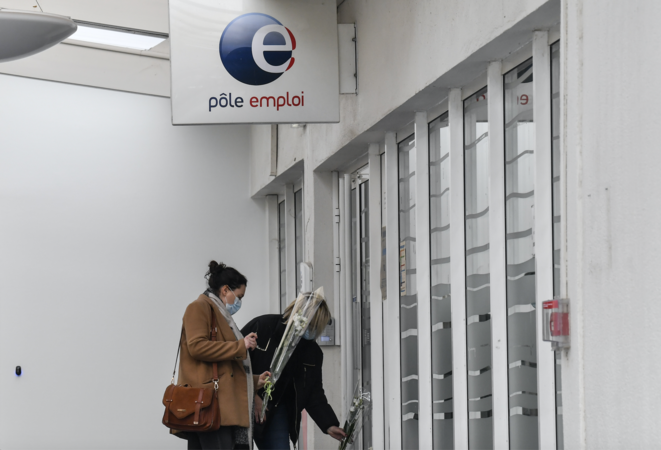 Two women lay flowers at the Pôle Emploi branch in Valence on January 29th 2021, a day after the murder of a supervisor there. © PHILIPPE DESMAZES / AFP
On Thursday January 28th a supervisor at a Pôle Emploi employment centre in south-east France was shot dead, sending a shock wave of alarm through all branches of the government agency. Staff had already seen growing violence and tension in their branches from disgruntled job seekers, a discontent that has been further fuelled by the Covid-19 crisis and its impact on the economy. As Cécile Hautefeuille found out, fear among job centre staff is now rapidly turning to anger.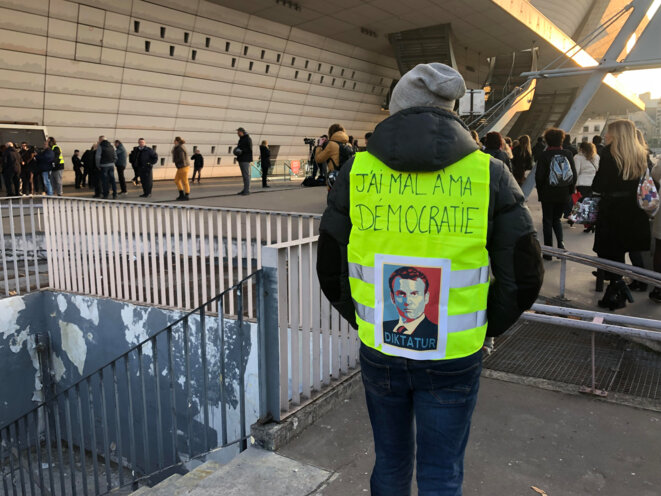 Scenes from the first 'gilets jaunes' protests in Paris, November 17th, 2018. © E.S.
This Saturday December 1st the so-called 'gilets jaunes' or yellow hi-vis vest protesters will take to the streets of central Paris for the third weekend in a row. This time other groups – unions, anti-racist movements and student groups – are also planning demonstrations in the capital. But while they might all be demonstrating at the same time, these different components of the current social movement sweeping across France are not all on the same wavelength when it comes to their aims and objectives. Mathilde Goanec, Dan Israel and Faïza Zerouala report.