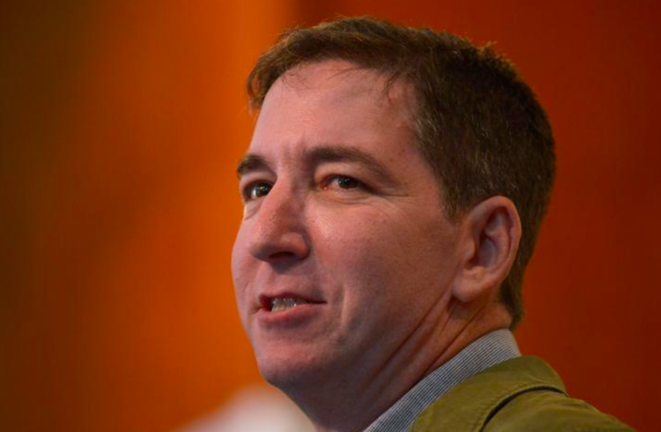 Facing charges: Glenn Greenwald. © Reuters
US journalist Glenn Greenwald, who has become a thorn in the side for Brazil's far-right president Jair Bolsonaro, is accused by the Brazilian prosecution services of "facilitating the commission" of cybercrime, alleging that he "helped, encouraged and guided" mobile phone hacking. The move, vigorously contested by Greenwald, centres on the revelations by the online investigative publication he co-founded and co-edits, The Intercept Brasil, about a vast corruption scandal in the South American country. In this interview with Mediapart's US correspondent Mathieu Magnaudeix, Greenwald denounces the increasing attempts, in Brazil but also around the world, to "criminalise" journalism.
Carlos Ghosn, the 65-year-old former chairman and CEO of carmakers Renault and Nissan, who was arrested last November in Japan on charges of financial misconduct, was on Monday charged for a fourth time, for allegedly enriching himself with $5 million at Nissan's expense.
One of the six far-right militants, who allegedly burned 13 vehicles, later posted an open letter calling for tougher security in Mitry-Mory.
Charges against the 88-year-old man relate to Oradour-sur-Glane in central France where 642 people were murdered by SS troops in 1944.
In his New Year message to the nation, French president unveils plans for new agreement with employers in bid to reduce jobless total.
The European Commission has issued a 'reasoned opinion' to France and the UK to reduce 'excessive' tunnel transport charges, or face proceedings.
Lawyer overseeing case against former president for alleged abuse of frailty of Liliane Bettencourt denies reports he recommends dropping charges.
Residents and visitors in a village in southern England are racking up extra charges when their phones connect to French networks across the Channel.