Keyword: Charles Aznavour
Related keywords
The French performer, born to Armenian immigrants, sold more than 180 million records and featured in more than 60 films.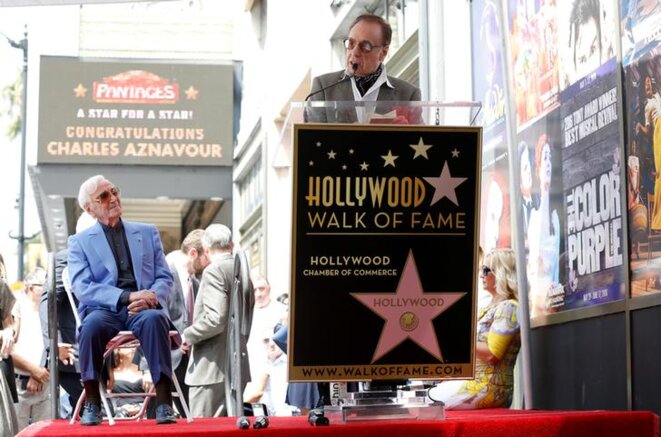 Charles Aznavour in Hollywood on August 24th, 2017, as his star is unveiled on the 'Walk of Fame'. © Reuters
In 2007 the famous French singer Charles Aznavour set up a holding company in Luxembourg to receive the dividends he gets from French companies that handle his royalties. More recently members of his family also became involved in this perfectly legal set-up. The result is that this veteran French entertainer, who is resident in Switzerland, and some of his family now pay little tax in France on the proceeds from his music. Romaric Godin reports.
The doyen of France's music scene, of Armenian origins, said 'I'll always take the side of those who knock the doors, not those who shut them'.