Keyword: Charlie Hebdo attacks
The attack on the weekly - with its long history of mocking Islam and other religions - was the first in a series of assaults that have claimed more than 250 lives since January 7, 2015.
Officials say 24-year-old suspect, an IT student, is also suspected of killing Aurélie Châtelain, who was shot dead in her car on Sunday.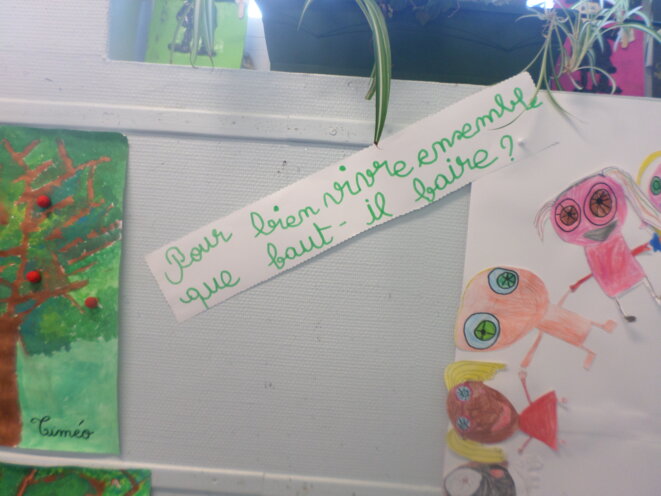 Dessin d'enfants à l'école maternelle © LD
In its response to the terror attacks in Paris in January the French government emphasised the importance of schools and the central role of secularism in fighting intolerance and extremism. Mediapart recently visited schools in the north of the French city of Amiens, an area which has recently seen riots and where the Moroccan-born education minister Najat Vallaud-Belkacem herself grew up and was educated. Here the issue of secularism divides teachers, parents and local help groups alike. "I have the impression that, faced with this debate, everyone is a bit lost," says one teacher. Mediapart's education correspondent Lucie Delaporte reports from the city.