Peter Cherif, 36, alias Abou Hamza, wanted for his suspected role in the January 2015 gun attack on the Paris offices of Charlie Hebdo magazine which left 12 dead, was was immediately placed in detention after his extradition to France from Djibouti.
Three years ago on January 11th, 2015, a series of massive marches were held across France to show solidarity with the victims of the murderous terror attack on the Paris offices of the satirical magazine Charlie Hebdo four days earlier. Its theme, which went global, was "Je suis Charlie" - "I'm Charlie". Last Saturday, January 6th, three groups organised a gathering in Paris under the title "Toujours Charlie" or "Still Charlie". But as Joseph Confavreux reports, the event lacked both the caustic spirit of Charlie Hebdo and the collective spirit of the January 11th marches. Instead, he argues, it was more about the groups involved marking out a political and media niche for themselves.
Commemoration started at former premises where two brothers shot and killed 11, including most of the publication's cartoonists and writers.
That is the question we ask ourselves after these dizzy recent weeks of a political and media cabal against us, writes Mediapart publishing editor Edwy Plenel in this op-ed article, in which he offers an answer and responds to the extraordinary call by former French prime minister Manuel Valls that Mediapart be "removed from public debate."   
Investigators are probing how France-based jihadist Amedy Coulibaly obtained weapons for attack that followed Charlie Hebdo massacre.

The bullet-shattered glass entrance of the Hyper Cacher store (left) and guns offered by the traffickers who armed Amedy Coulibaly.
In January 2015, a series of terrorist attacks in Paris left 17 people dead, including 11 at the offices of satirical magazine Charlie Hebdo, and four Jewish men in a kosher supermarket. The attack on the kosher store was carried out by Amedy Coulibaly in the name of the so-called Islamic State group. A number of weapons later found at the scene and at his home transited via an arms trafficking network in northern France which had been the object of several lengthy police surveillance operations. So why have magistrates in charge of investigating the itinerary of the arms still not questioned those involved in the surveillance? Karl Laske reports.
Murder of journalists, police officers and shoppers at kosher store in 2015 by Islamist gunmen was first of a wave of bloody militant attacks.
First German edition of the French magazine that was nearly wiped out by murderous attack in January 2015 hits newsstands this week.
The authorities in Amatrice, after which is named a pasta dish, launches legal action over cartoons mocking victims of the devastating August earthquake as 'penne in tomato sauce' and 'lasagne'.
Mourad Hamyd, the French brother-in-law of gunman Chérif Kouachi, was arrested in Bulgaria last month suspected of attempting to join Islamic State group.
Fewer than two years after satirical paper suffered terror attack that killed 12, 'written death threats' are said to have been made against it online.
Mourad Hamyd, the 20-year-old brother-in-law of Chérif Kouachi, has agreed to his extradition to France from Bulgaria.
Mourad Hamyd, brother-in-law of Cherif Kouachi who was behind the January 2015 maagazine attack, was detained in Bulgaria.
The former Charlie Hebdo contributor, who set up his own satyrical magazine after he was fired for alleged anti-Semitism, was suffering from cancer.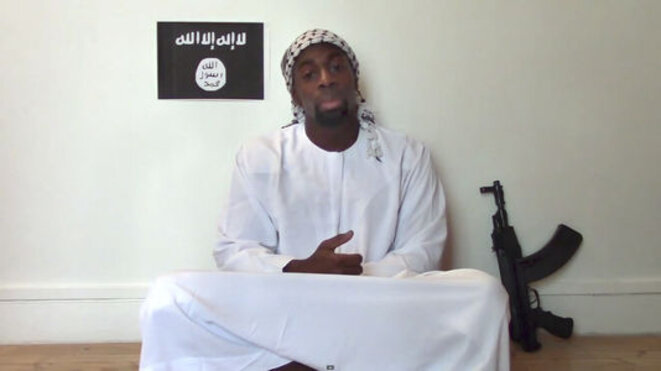 Amedy Coulibaly.
In December 2008, freelance journalist Warda Mohamed interviewed a 26-year-old convicted delinquent who hid his identity behind the pseudonym 'Hugo'. The interview centred on the repeat offender's experiences in prison, where he served time for crimes including armed robbery and drugs trafficking. Little more than six years later, Mohamed discovered that 'Hugo' was in fact Amedy Coulibaly, who shot dead a policewoman and four customers of a kosher store during the January 2015 Islamist terrorist massacres in Paris. Here Mohamed returns to that interview in 2008, when Coulibaly explained how he was "transformed" by prison.