Related keywords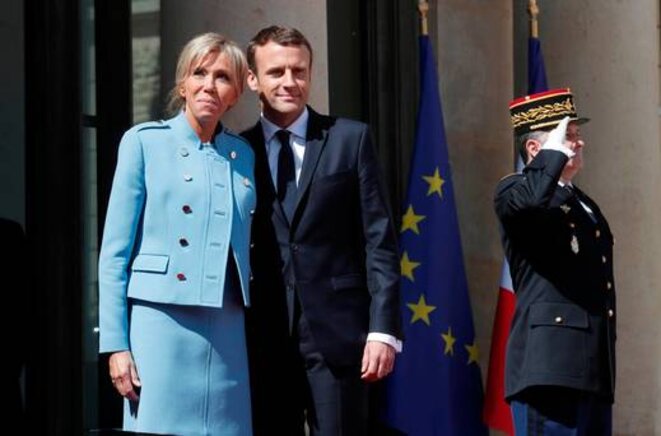 Brigitte and Emmanuel Macron on the steps of the Elysée Palace. © Reuters
The French government on Tuesday appeared to be backtracking on President Emmanuel Macron's pledge to provide his wife Brigitte with an official, legal status of "First Lady", with the announcement that the position will now be the subject of a "charter". The development came after an online petition launched last month against creating an official title of First Lady has attracted almost 300,000 signatures. Mediapart political commentator Hubert Huertas argues here that, whether the role of "première dame" is enshrined in a charter or by official status, the petition has focussed attention on both a fundamental problem and a pile of hypocracy.
Some consider France's new 15-point school charter on secularism to be a thinly-veiled attack on Islam.
The charter, to be posted in all French schools, underlines that pupils cannot object to lessons and curriculum for religious reasons.