Jean-Marc Sauve, head of a commission set up by the Catholic Church, said that a previous estimate in June last year of 3,000 victims "is certainly an underestimate."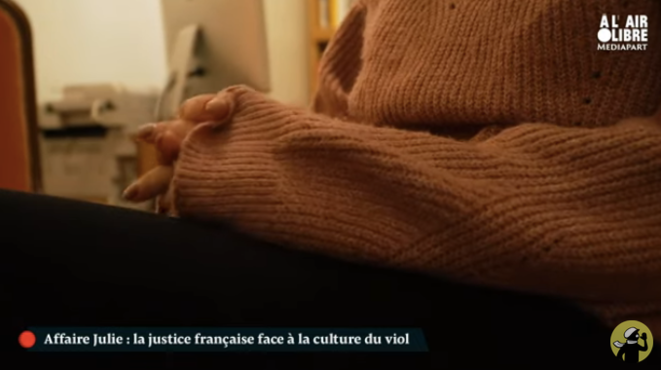 © Video Mediapart
France's highest appeal court, the Cour de cassation, on Wednesday examined the case of Julie, a young woman who accuses 22 Paris firemen of raping her over a two-year period when she was aged between 13 and 15. The accused claim the child consented to the sexual relations, and at the end of a ten-year investigation just three of them face trial for sexual abuse after criminal charges of rape were dropped. The Cour de cassation will announce its ruling on March 17th when Julie, and the feminist and child protection associations supporting her cause, hope the case against the accused will be amended to rape. For Julie, who agreed to be interviewed by Mediapart, the future decision of the Cour de cassation represents her last chance to seek justice.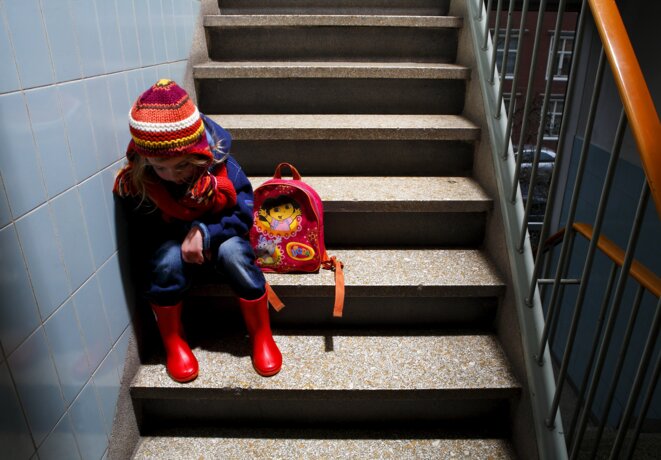 File photo. © Roos Koole / ANP via AFP
As France this week stepped out of the public lockdown measures, lifted after two months during which families have been largely confined to their homes, child protection professionals fear the discovery of what one judge predicted will prove to be a "massive" rise in cases of abuse of children at home. As Sophie Boutboul reports, social workers, associations, magistrates and child psychologists are readying for a horrific count, including "invisible murders" of infants under the lockdown.
Bernard Preynat, 74, a defrocked priest convicted of assaulting at least 80 young boys between the ages of seven and 15 between 1971 and 1991, was on Monday handed a five-year jail term.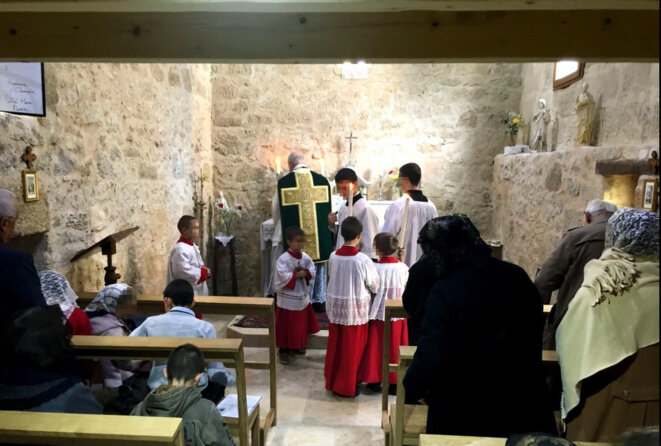 Mass celebrated by Father Philippe Peignot at a chapel near Bordeaux in November 2016. © DR
A Mediapart investigation carried out in partnership with Swedish television station SVT1 and British newspaper The Guardian reveals how a fundamentalist Catholic society covered up several cases of priests accused of sexual assaults. The Society of Saint Pius X also regularly sends offenders to a discreet 'gilded prison' tucked away in the French Alps. Mathieu Martiniere, Mathieu Périsse, Daphné Gastaldi and Ali Fegan report.
Cardinal Barbarin had been accused of failing to remove a priest when he became aware he had sexually abused young boys 25 years ago.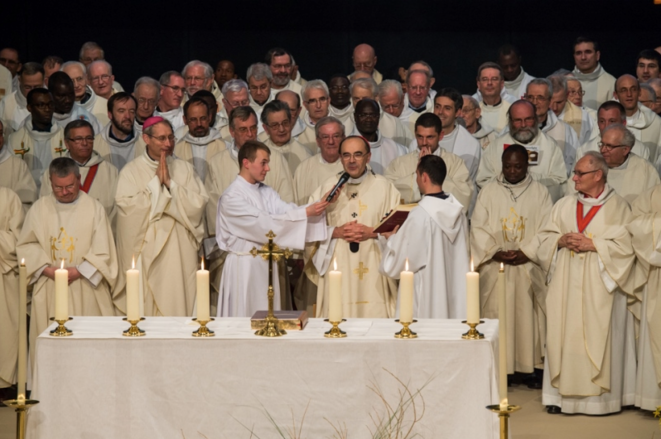 The priest involved in the scandal, Father Bernard Preynat, on far right in second row, at a church ceremony in Lyon in April 2015. © lyon.catholique.fr
In recent weeks a paedophilia scandal has engulfed the diocese of Lyon in eastern France. A Catholic priest is said to have abused dozens of boy scouts who were in his care, while the cardinal at the head of the diocese has been forced to deny covering up the affair. The scandal came to light largely thanks to the work of a group of victims who joined together and set up an association to break the silence surrounding the abuse. In the space of just three months this group has brought to light not just the scandal in Lyon, but has also unearthed other potential affairs. Daphné Gastaldi, Mathieu Martinière and Mathieu Périsse report.
Victims claim church figures in Lyon failed to report a priest, who is accused of sexually abusing minors between 1986 and 1991, to police.
The four men appear to be the first to face judicial questioning in France since accusations were first made against French peacekeepers last year.
Following the revelation in late April that a UN investigation had collected convincing evidence that French peacekeeping troops in the Central African Republic (CAR) had sexually abused boys aged as young as nine, including acts of rape, the French authorities feigned to be unaware of the alleged events, despite being alerted at least eight months earlier. In this investigation by Mediapart, we present the confidential UN report in full, and hear from aid workers and members of inter-governmental organizations active in the strife-torn country how child abuse cases are in fact more widespread, why they believe there was a deliberate cover up of the UN evidence, and the tales of wider scandals involving members of the foreign community in CAR, a country that has become anything but a sovereign state. Thomas Cantaloube in Bangui and Célhia de Lavarène in New York report.
As many as 14 French soldiers could be implicated in claims which risk damaging reputation of France's peacekeeping operations in Africa.